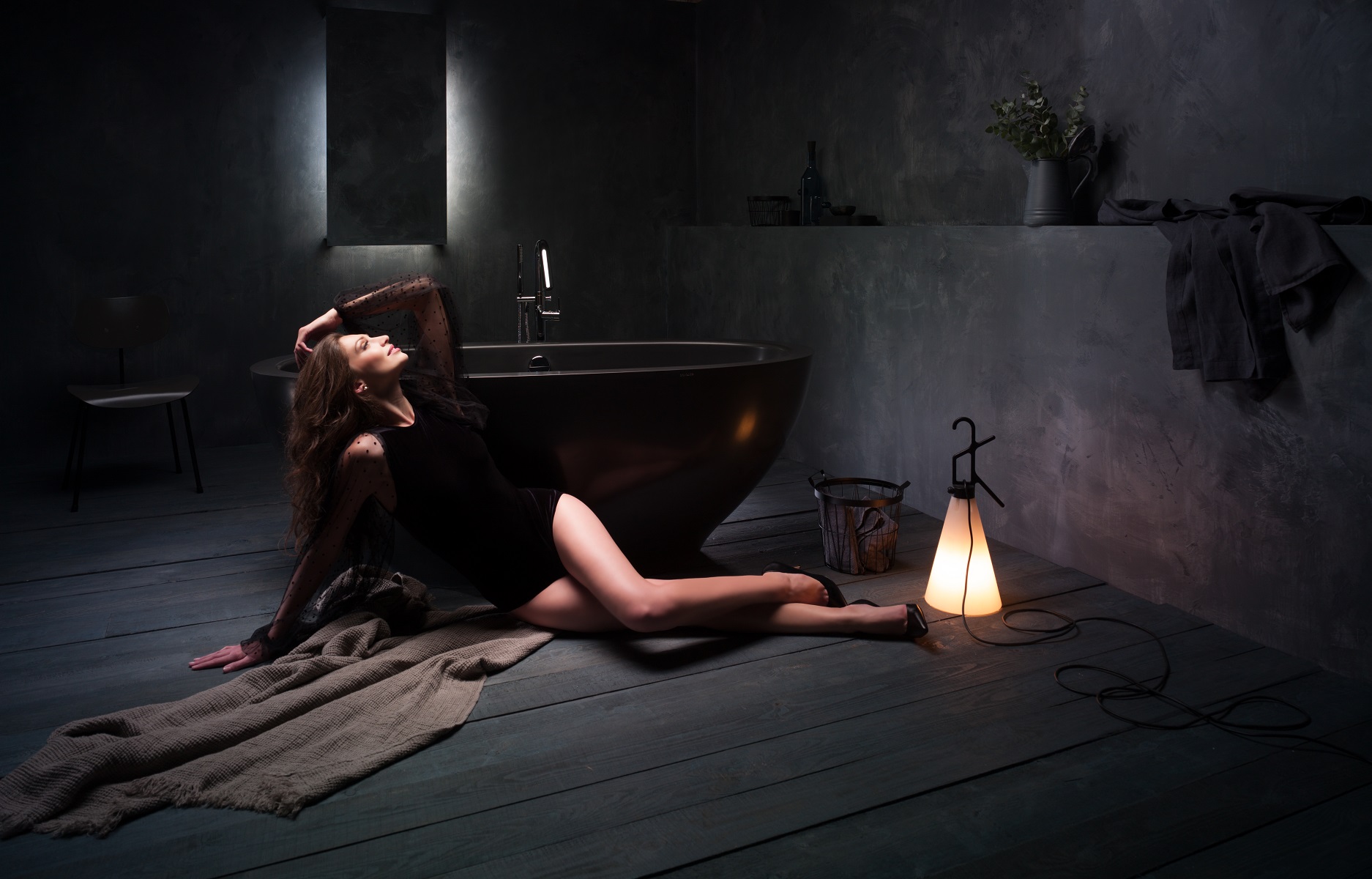 During the 20th century, bathtubs began to uniformly take on the white color that we are all quite familiar with. Except for a brief trend towards colored tubs in the 1950s, bathtubs have largely been void of color. These days, contemporary bathtubs exhibit many more diverse appearances than in the past.
Today's bathtub technology has made pricey custom bathtubs a thing of the past. Today you can find just about any bathtub that will suit your fancy, and for a reasonable price. Not only are they available in a variety of colors, but also in multiple materials and finishes. Today you're likely to find a modern bathtub that matches your bathroom décor. Bathtub manufacturers stay competitive by offering a variety of modern bathtub designs at competitive prices.

Some people really fancy the retro colored bathtub look of the 1950s, and want to recreate it for their own bathrooms. It's said that this trend was inspired by the first lady Mamie Eisenhower, as her private quarters was dubbed "the pink palace" by reporters. You can choose a contemporary bathtub in soft pink, minty green, or soft blue for an authentic retro look. Colored bathtubs and fixtures were also accompanied by bathroom tiles in these soft pastel colors to round out the look. You can find more design ideas by researching the bathrooms of that era online.

If you want a thoroughly modern look, go for more intense colors. Colors like deep black and deep red are popular choices in modern bathtubs design. Contemporary bathtubs in this color really add a pop to your bathroom, and stand out as elegant centerpieces. Adorn your bathroom with tiles of the same or complementary colors to create a full bathroom transformation.

Not only can you find modern bathtubs in multiple colors, but bathtub manufacturers also use a variety of materials to create their products. Would you like a natural stone tub? No problem! How about gray marbled bathtub with a glossy finish? Certainly. You have more to choose from than plain fiberglass, and choosing a unique bathtub material can really add to the ambiance of your bathroom.

All in all, today's diverse options in modern tubs design really makes it possible to customize your bathtub to your desired preferences. A colored bathtub adds a touch of architectural beauty to a bathroom, especially when accompanied by colored tiles that compliment the color of your modern bathtub. Spend some time letting your imagination run free as you decide which colored bathtub is right for you.