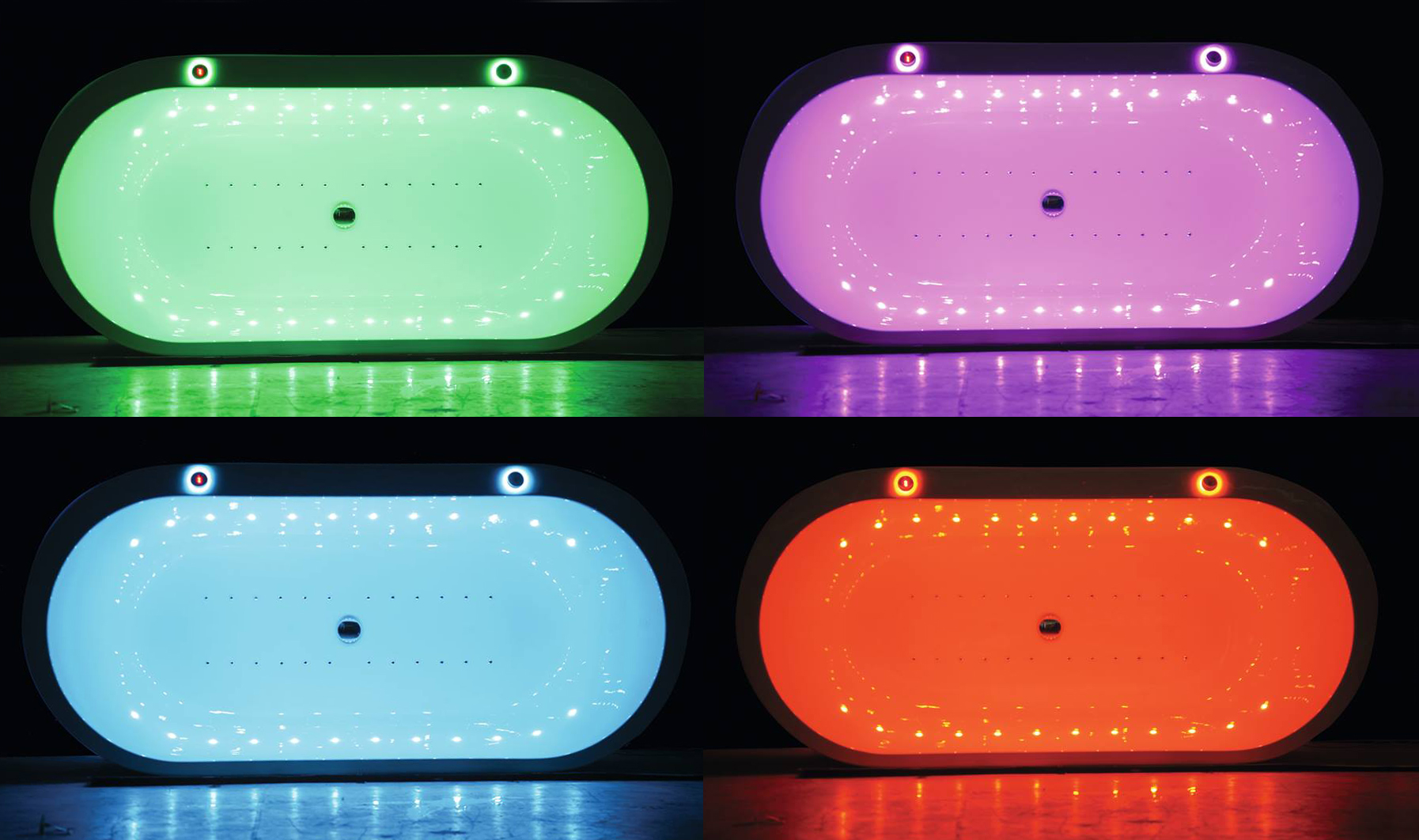 Green and blue? Red and beige? Lime and white with a pop of orange? One of the most difficult elements of bathroom design is choosing the colors. Choosing colors for any room is challenging, of course, but the bathroom is a space that that presents a particular set of considerations. Below are three things to keep in mind as you're choosing, followed by three color-choice tips.
Lighting. Lighting takes on a particular significance for bathrooms. Even if your master bath features large windows that allow for a great deal of natural light, there is a good chance that for the extended time you spend in the bathroom, you won't want to leave those windows uncovered—meaning you'll rely much more on artificial light than your bathroom windows would lead you to expect.
Of course, if your home is a bit more remote and you are able to utilize this natural light, you have the challenge of choosing color that works best in both natural and artificial light.Aside from the recommendations at the end of this post, be sure to visit a paint or home store that allows you to view paint samples in all types of light (incandescent, fluorescent and natural) to make sure you like the color in all of them. You'll be surprise at how very different a color can look in different light.
Hardware and Cabinetry. While living rooms, bedrooms and even, to some degree, kitchens can be flexible with mixing and matching of furniture, generally bathrooms look best with a consistent scheme.
Vanities and cabinets should be compellingly similar and the sink or sinks you choose should, if not match, at least complement your freestanding bathtub. This means, of course that you already have a set of built-in pieces around which to base your color scheme. While you can rearrange a chaise in your living room to better suit an accent wall, you cannot do the same in your bathroom.
Ambiance. Beyond anything else, the mood that most people seek to achieve in their master baths is that of peace and tranquility. While smaller half-baths can be designed to offer an unexpected surprise, the master bath should immediately elicit a calm feeling.For example, imagine spending an hour soaking in your slipper tub, seeking to soothe away the day's stresses, but being faced with a bright red or bright yellow wall. The colors, beautiful though they may be, are stimulating and stirring, and certainly don't help you relax.
Recommendations
Though everyone's personal taste is different, there are a few recommendations we can make to help make choosing the colors for your bathroom much easier.
– Be wary of going too dark with your colors. Dark shades that may seem comforting and quieting in the daylight, may feel too dark and even a bit oppressive in the evening hours.
– Choose colors that complement you. Bear in mind that as you get ready for your day, you'll spend a lot of time in front of the mirror in your bathroom. You'll want to make sure your paint color pairs well with your skin tone.
– Save bold colors for accents. To create an ambiance of peace and calm, lean more toward neutral colors for walls. You don't have to lose bold colors completely, though—just save those for accents like towels, vases or artwork.
– When in doubt, test. Sometimes the best way to be sure you love a color is to live with it for a while. Try painting a large patch of your color on the wall facing your freestanding tub. Then, enjoy a long bath, relax and see how the color feels. Just wash, rinse and repeat until you find the shade that's right for you.