Most people would opt for choosing neutral and soft colors when it comes to a bathroom remodel, and in all honesty, it is the most popular shade for a bathroom. However, this shouldn't mean that bringing color and brightness to your bathroom should be off limits. If you have a small sized bathroom, you may feel like it's risky to bring in color to your bathroom, when in fact it's the complete opposite! In a small scale bathroom, it's actually quite easy to go bold with color and not go overboard.
1. First Paint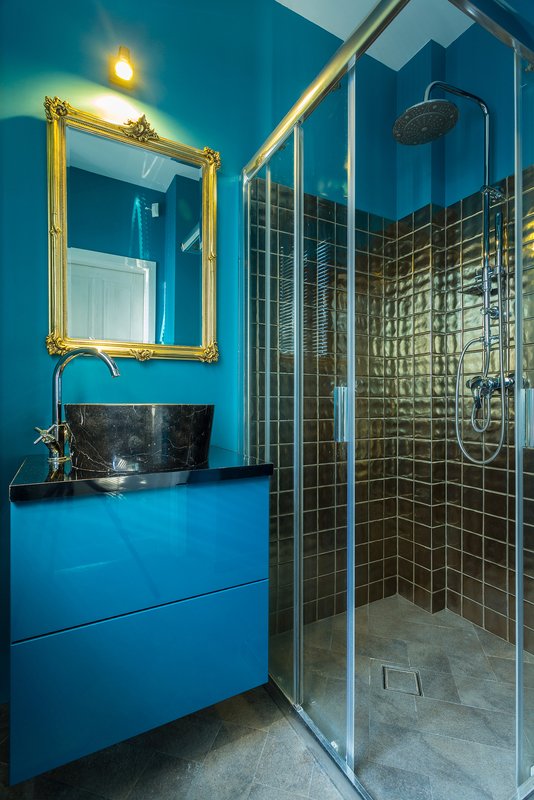 If you're looking for the easiest and most affordable way to bring some bold color into your bathrohttp://www.aquaticausa.com/freestanding-bathsom, paint the walls! We would recommend going out and looking at a number of different color swatches to choose the color that you really want. Once you've chosen your color then you can work your way around getting everything else to match the color you've picked.
2. An Accent Wall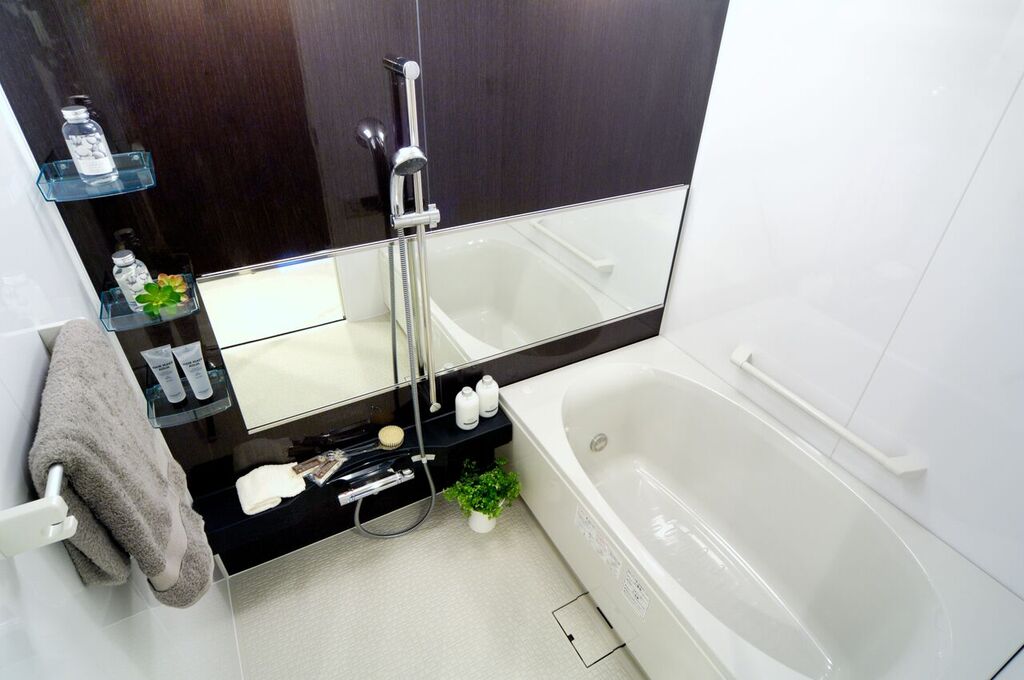 If you're a little bit wary about adding so much color to your bathroom, then perhaps you should start with only one wall. The most important factor creating an accent wall in your bathroom, is that you have to pick the right wall to be the showcase of the room. You want a wall that will act as a very strong focal point, so behind the washbasin and dress up mirror or bathtub. A good way of deciding on what wall is to paint the wall that is first seen when entering the door of the bathroom.
3. Colorful Tiles
When it comes to tiling your bathroom, the term "less is more" rings very much true. The days where converting your entire bathroom to one saturated tile are long gone! If you want to go for a much more modern look in your bathroom, then play with colorful tiles to help draw attention to one specific focal point in the room. You could use it behind the vanity and washbasin in your bathroom, or if you have a spa-like rain or waterfall shower, get your shower wall tiled. This bring in just the right amount of color to your bathroom.
4. Colorful Tubs
Another great contemporary option to bring color into your bathroom is to get a colorful or two shaded tub! There are many options out there, from red, navy blue, black and even coffee colored tubs. Make sure you choose a color that you love and that you can work other bathroom décor around it. A bathtub is an investment, so make sure you'll love it for a lifetime.
5. Pop your Vanity with Color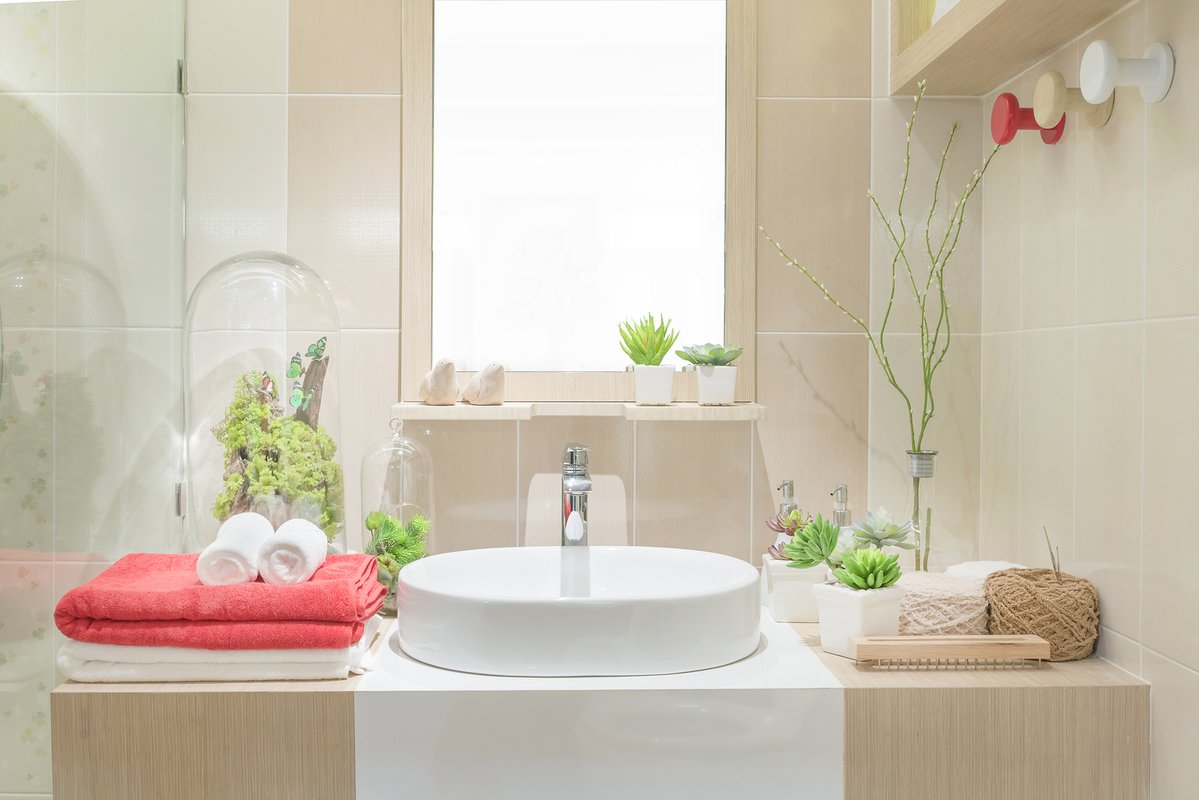 Adding color to your vanity is an easy and super chic idea to bring some color into your bathroom. However, when you do decide on a color for your vanity, we would recommend choosing either the bottom OR the top. You don't want to paint the entire vanity one color. If you choose to color the base of your vanity then it's an easy DIY job, but keep the counter neutral. If you decide on a colored counter top, opt for a color marble or granite top, as painted may chip and fade after time.