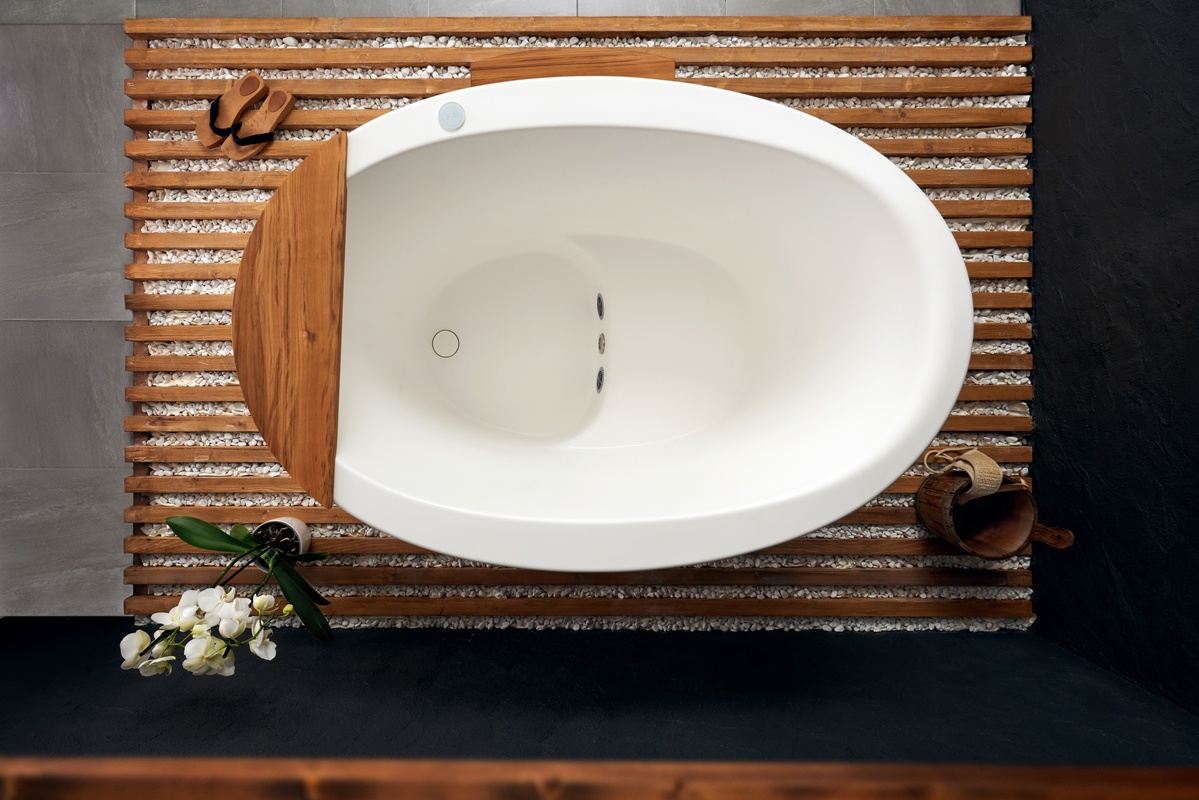 Living in small spaces is becoming something that we've seen people opting for more and more often over the last century. With the world's population growing rapidly and the need to minimize everything that we are normally used to having in larger spaces, we've also noticed how the housing, and furniture industry have started to created products on a smaller scale.
Making bathtubs that are useful in small spaces is something that Aquatica found was needed in the industry. We wanted to go that extra mile and not just make tiny little bathtubs, but bathtubs that are useful, energy efficient, and luxuriously deep and ergonomic - but still fit into tiny apartment bathrooms, where any other bathtub wouldn't make sense.
Aquatica has a range of small tubs that have been specifically designed to give you the luxury and comfort of a deep soaking bathtub, but in a small and compact size. No more needing to live with only a shower for the rest of your apartment living life, now you can also enjoy the bathing life! So, what are the options you could choose from when it comes to small and compact bathtubs? We'll list our favorite three below, but please also feel free to browse our wide range of mini tubs right here.
The True Ofuro Series
We took the classical tradition of Japanese soaking tubs and gave it a modern, stylish and energy efficient remake. The True Ofuro Series consist of three tubs, The True Ofuro, The True Ofuro Mini and The True Ofuro Tranquillity. All three of these bathtubs are small, deep and will give you that true Japanese deep soaking experience.
The True Ofuro is our classical yet modern take on the Japanese ofuro tub, constructed using our one of a kind eco-friendly and solid surface material, AquateX™. One of the main focus features of this tub is its carefully designed elevated rim which will provide you with improved neck and head support while bathing, as well as the convenient built-in ergonomic seating, allowing you to comfortably relax in the tubs full water capacity.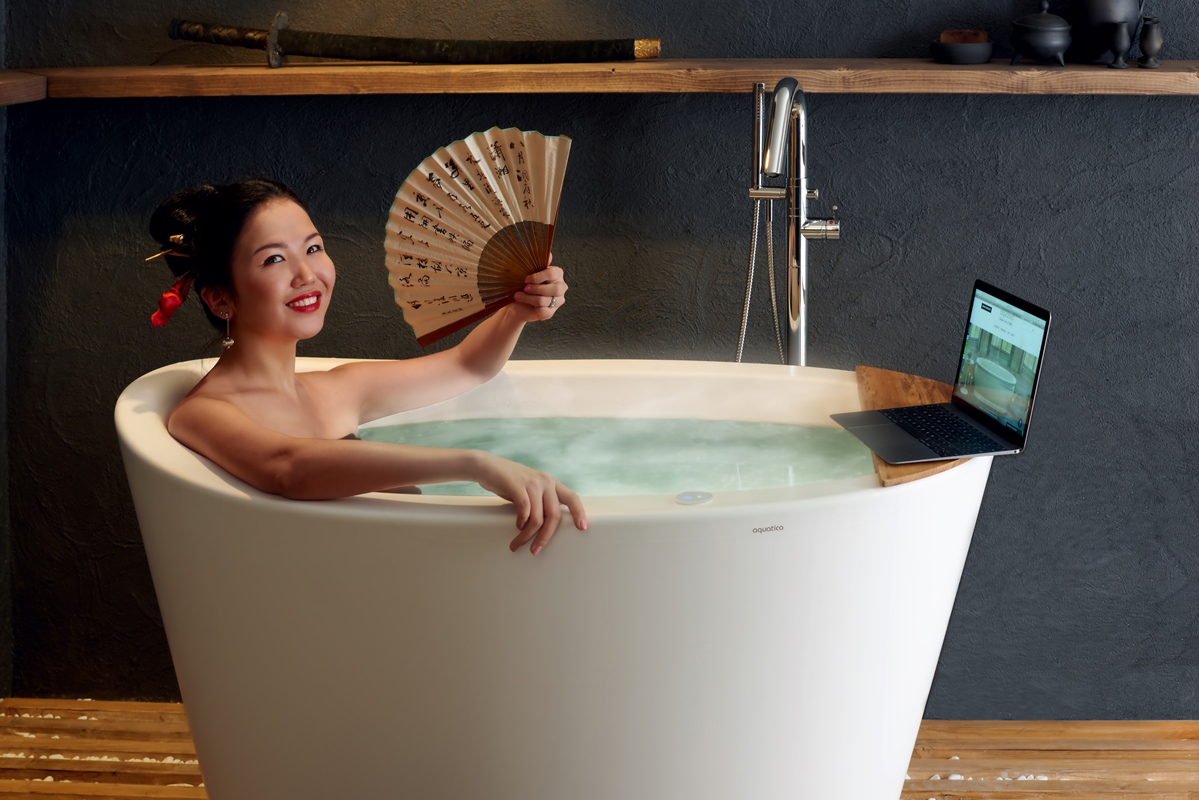 The True Ofuro Mini is a slightly smaller and taller version from the traditional True Ofuro and is even better for those cramped and minuscule bathrooms that have almost no room for anything extra. The True Ofuro Mini is bound to suit any tiny bathroom and also comes with all the great features of the traditional option, plus customers have the option to purchase our stylish, waterproof and wooden stool step, making it easier to get in and out of the bathtub.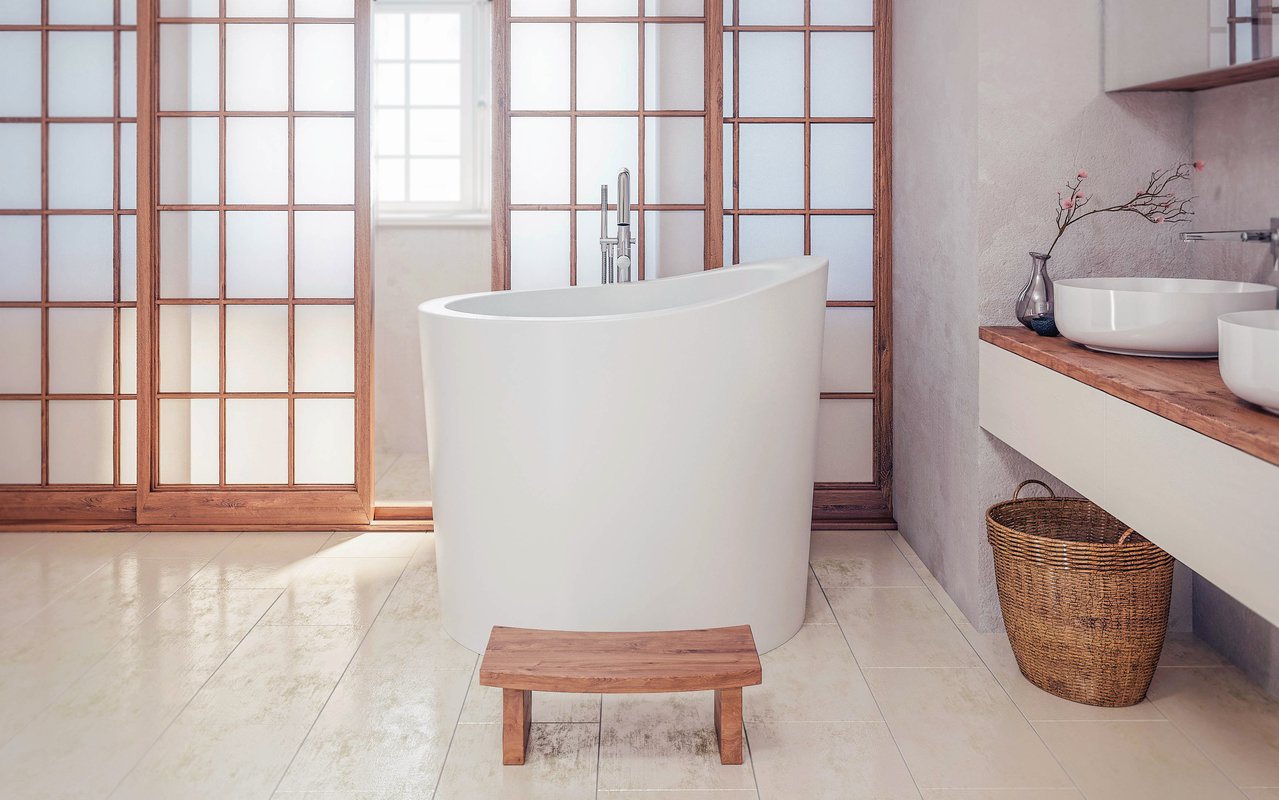 The True Ofuro Tranquillity is the ultimate luxurious and most energy efficient heated Japanese soaking tub out there. With all the fabulous features of our True Ofuro Japanese Soaking Bathtub, as well as all the added features of a tranquillity bathtub, you'll be getting the best of both worlds. Made from the same state-of-the-art AquateX solid surface material used in our other True Ofuro tubs. The Aquatica True Ofuro Japanese Tranquillity has a heating system which is fitted with a re-circulation system (oidaki) as well as an ozone disinfection system, which has been designed to eliminate the hassle of having to add hot water to your bath consistently as the heater will maintain the water temperature at a constant 104F /40C (41-45C in Europe and other markets).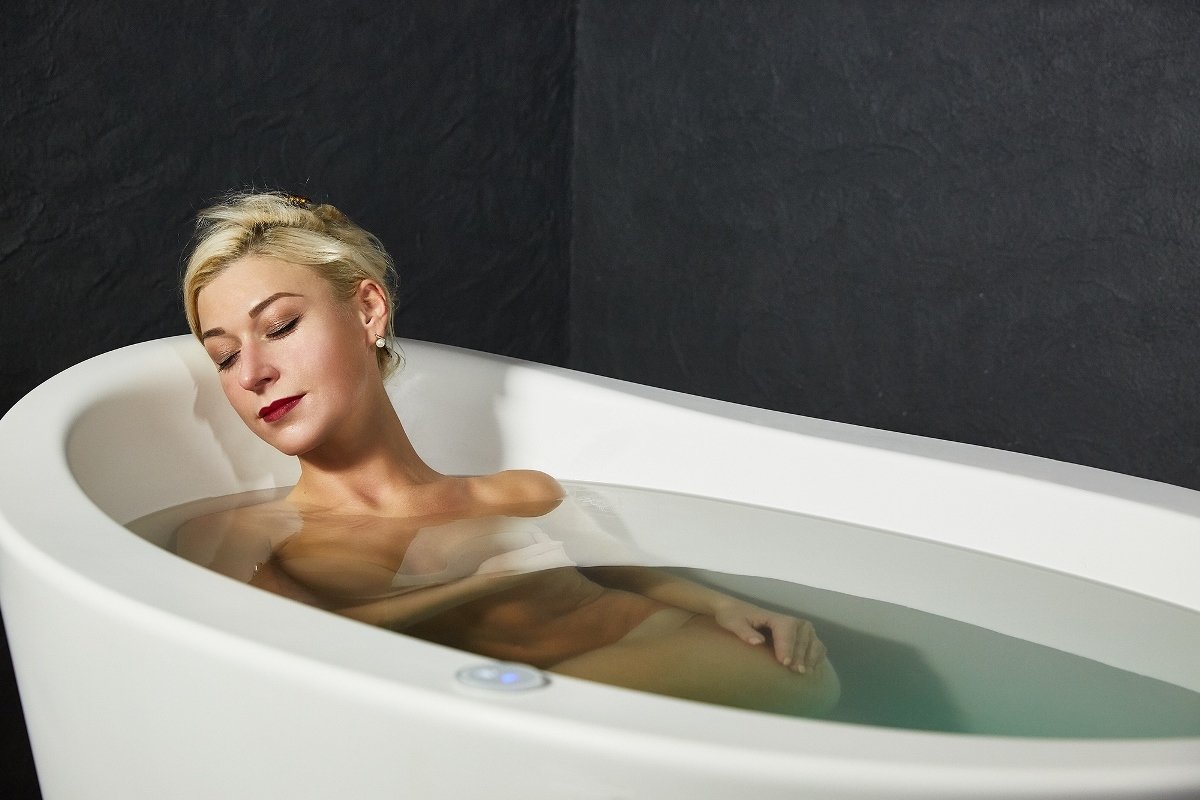 Read more about all our other small, compact and specifically designed bathtubs that are the perfect match for any minuscule bathroom, we quite sure that we'll have the perfect bathtub for you.