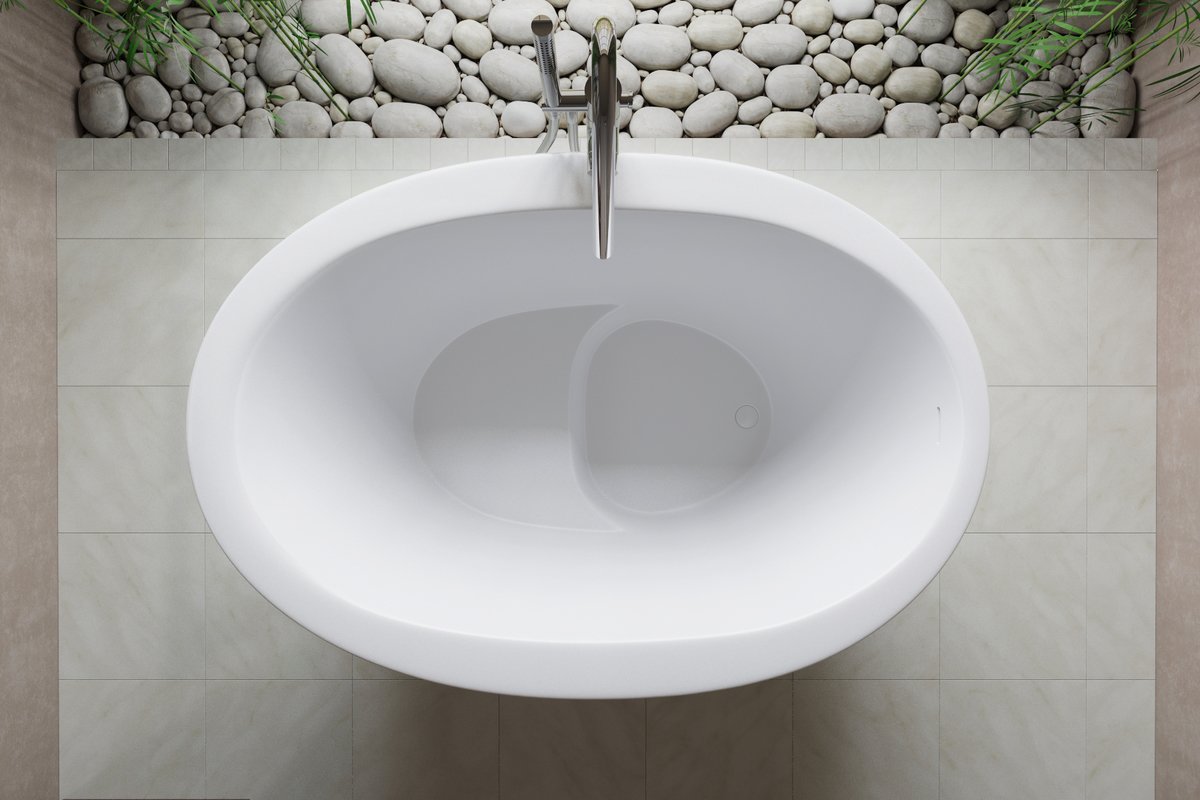 Most bathtub manufacturers will just blatantly advise small bathroom owners to go for a shower option instead of a bathtub. The reason for this, is usually because they don't manufacture bathtubs small enough to fit into petite sized spaces.
This is where Aquatica decided to step up their game, ever so slightly and create a range of small, deep and soaking bathtubs that will easily squeeze into those miniscule and almost non-existing spaces. From, traditional Japanese soaking bathtubs, to unique black and white bathtubs, to round, oval and even square bathtubs, you'll find a small bathtub perfect for your tiny bathroom. Guaranteed.
The Lullaby and Lullaby Mini in Both White and Black & White
The Lullaby and its baby sister, the Lullaby Mini are the perfect blend of space conscious design and contemporary styling, which creates a gorgeously attractive and sculpted look for the smallest of bathrooms.
With the original Lullaby measuring at only 60.75 inches by 26.75 inches you can easily fit this small freestanding bathtub into a mini sized bathroom, and still have space for everything else you need in a styled bathroom.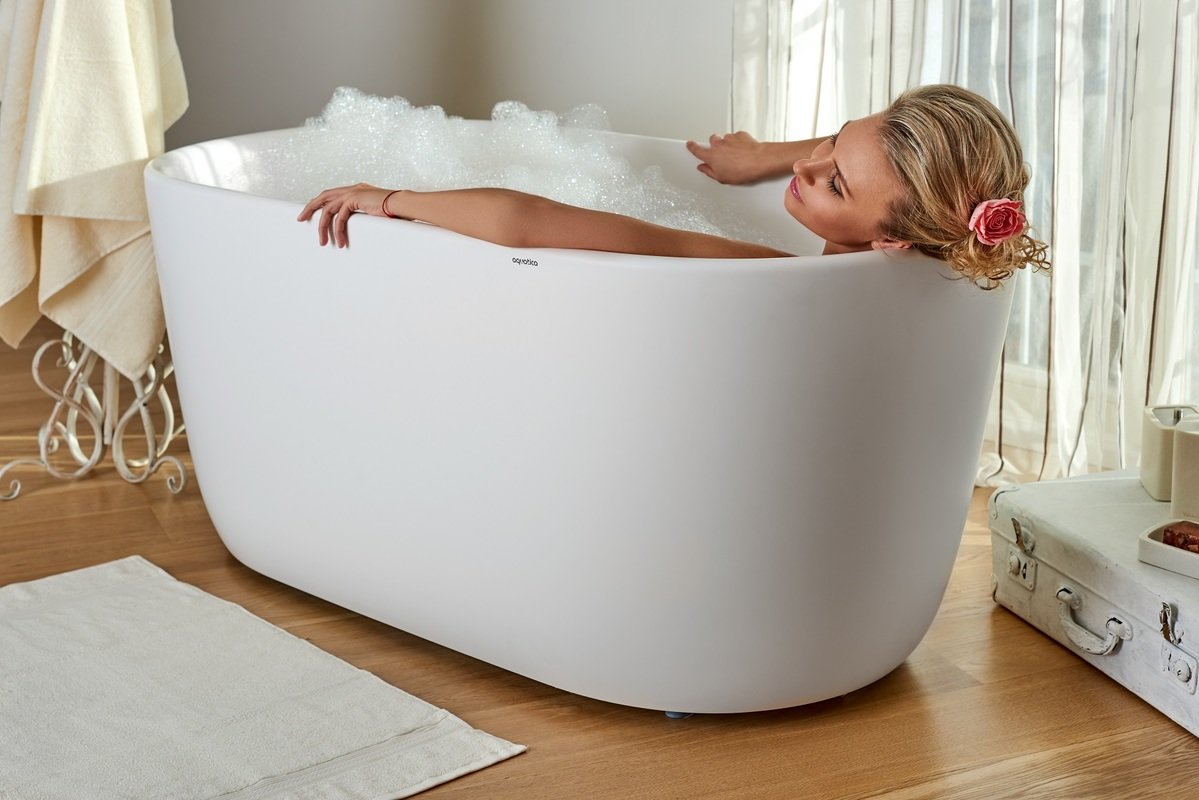 The baby sister version of The Lullaby is The Lullaby Mini, which measures even smaller at 55 x 27,50 inches! This adorable but deep soaking and small freestanding bathtub fits perfectly in those "hard-to-do-anything-with" bathrooms! Not only is it going to give your bathroom so serious style and sculpted appeal but you're going to love how comfortable this tub is.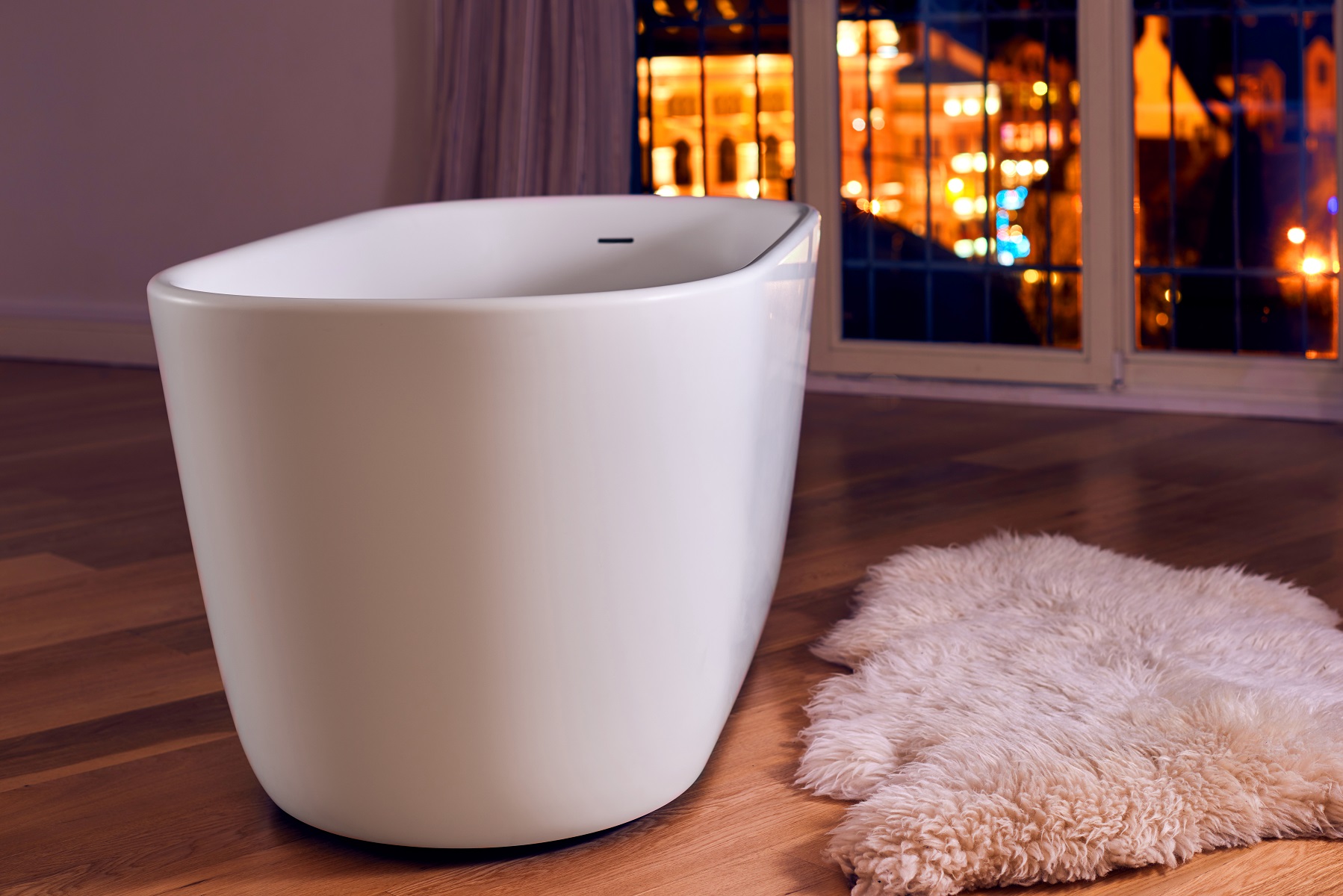 Now, of course, not everyone loves a white bathtub, and sometimes you want something that strikes a bit of a different tone to a bathroom. Perhaps a Black & White version of The Lullaby is what your bathroom needs, something bold, something different and most definitely something space-conscious! Available in both the original Lullaby size, as well as the Lullaby Mini version.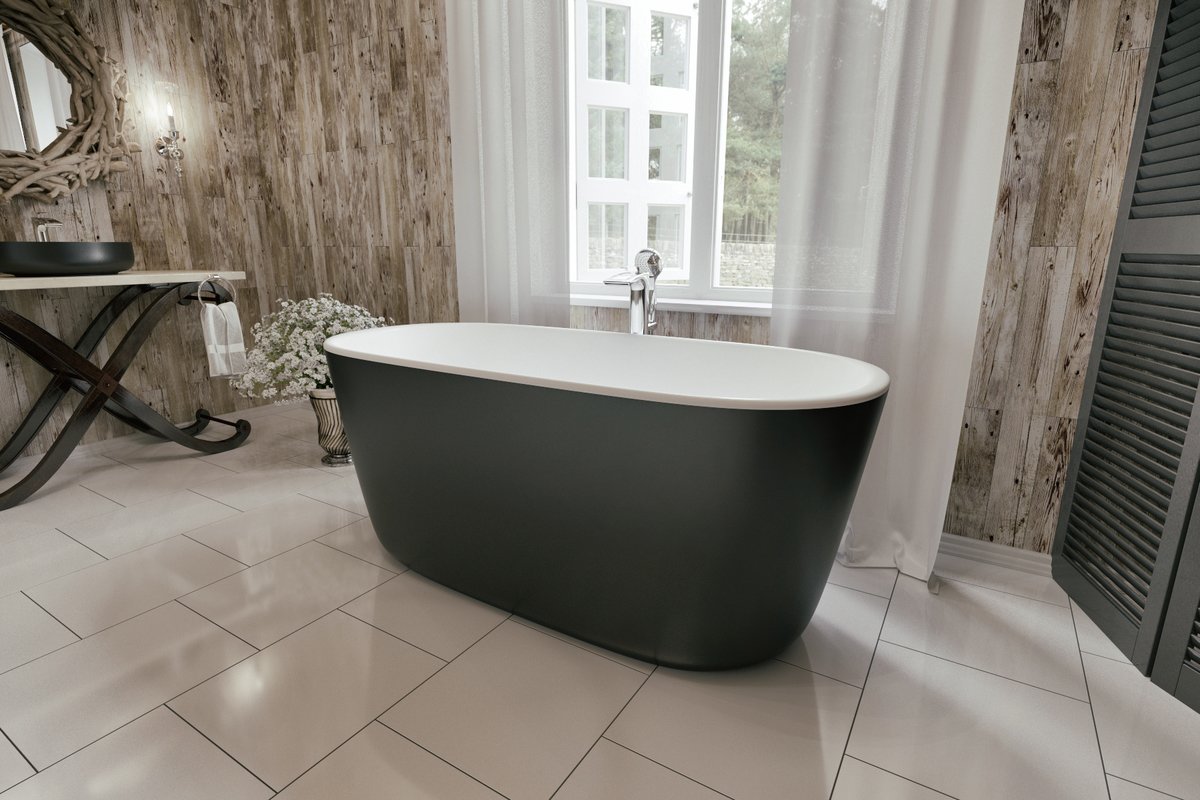 A Japanese Soaking Tub for Added Soaking Luxury
This Japanese soaker tub is deeply inspired by the ancient Japanese traditions of soaking hot springs, which eventually lead to the making of wooden soaking Ofuro tubs. What Aquatica has done though is improve that experience by a tenfold! Creating the True Ofuro Japanese soaking tub, which is a traditional 'sit and soak' tub but made from a solid surface material called AquateX™, which is warm and velvety to the touch.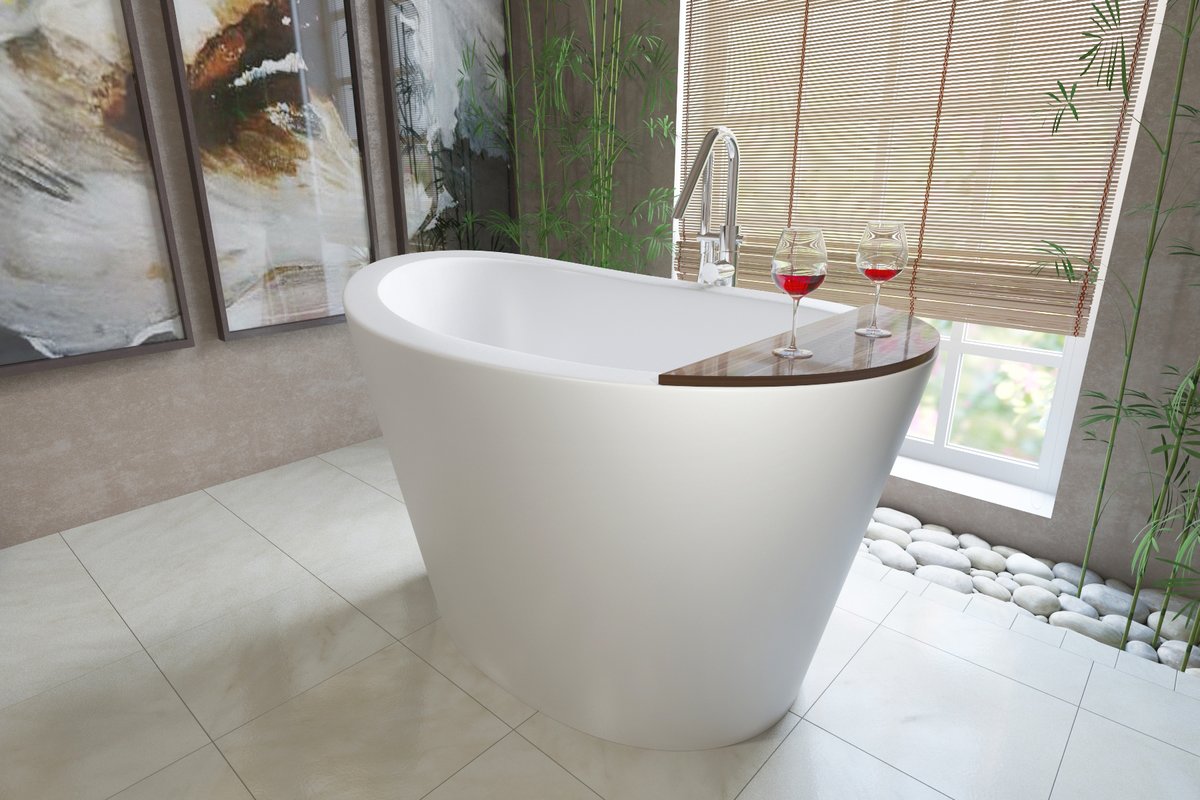 Besides the fact that this small freestanding soaking tub has been crafted in Italy and is an immaculately sculpted Japanese hot tub, it also comes with the option of an inline water heater and digital control panel with temperature display. This special feature will help in reducing water consumption and also provide for a much longer soaking experience, and at superbly comfortable temperatures.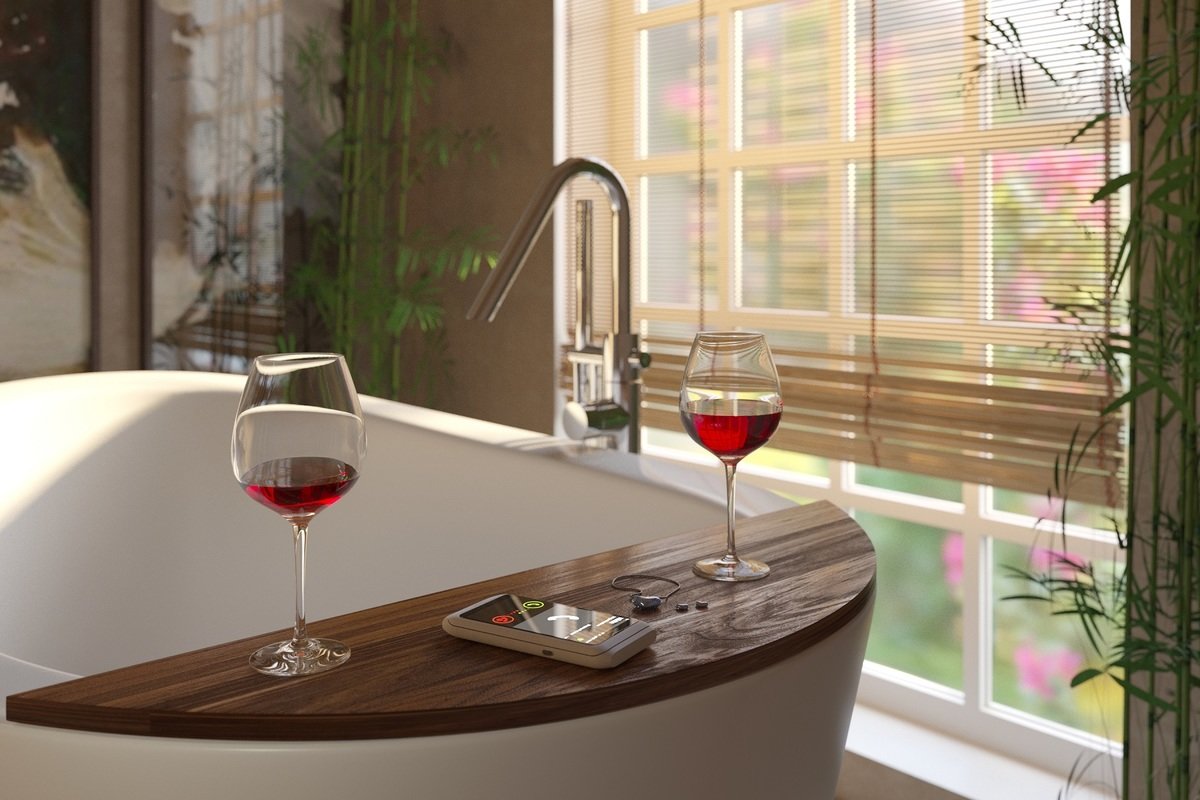 One of the key features of The True Ofuro soaking tub is its beautifully designed elevated rim, which will improve neck and head support during your soaking bath time. The convenient and sculpted seating also allows your body to be comfortably and easily emerged to the absolute maximum water capacity, so that you can sit back and relax in steamy hot water right up to you neck!
The Robustly Round Freestanding Tub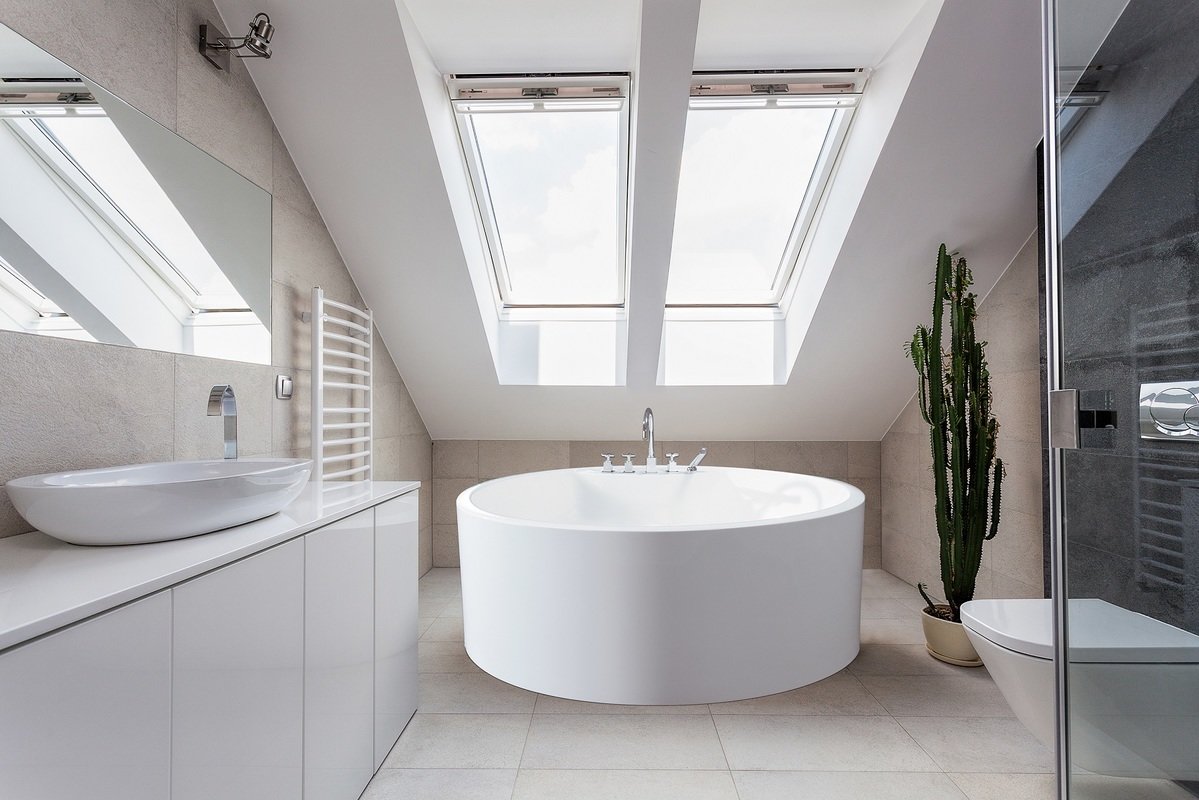 Of course, you may not like the idea of a square bathtub, and prefer something more rounded and circular. With the same deep soaking tub appeal as the above square freestanding tub but with a rounded shape instead, you can easily fit this into your small attic or loft bathroom. The PureScape 308 comes in 3 different sizes, so you can easily pick which one works best in your small bathroom. From the PureScape 308A, 308B and the 308C, with the smallest being only 54.25 x 54.25 inches and the largest being 72 x 72 inches, you will easily be able to place that round soaking tub in your tiny bathroom with no issues.
A Contemporary Circular Freestanding Bathtub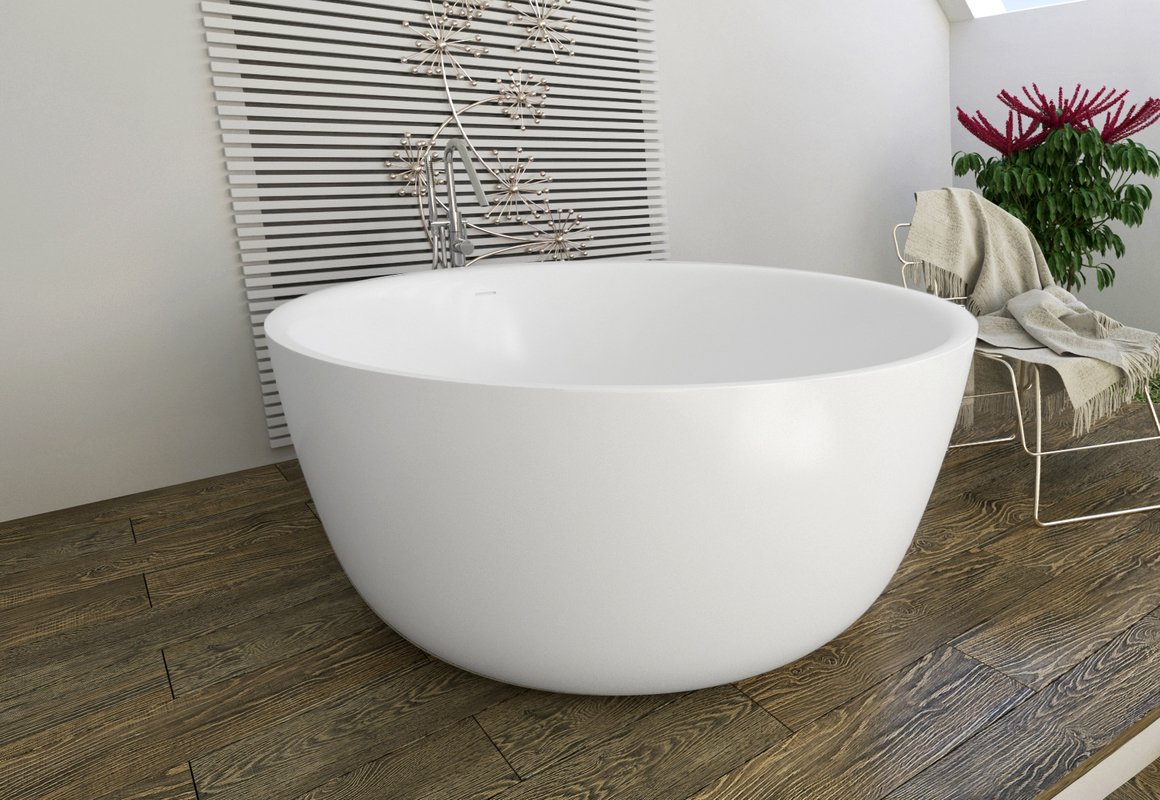 If chic, contemporary and petite is what you need in your latest bathroom renovation, then this PureScape 720 Freestanding Solid Surface Bathtub probably the best fit for your project. A bowl-shaped, handmade and Italian crafted bathtub constructed using our unique AquateX™ Matte material, will look quite perfect in a bathroom that's low on space.