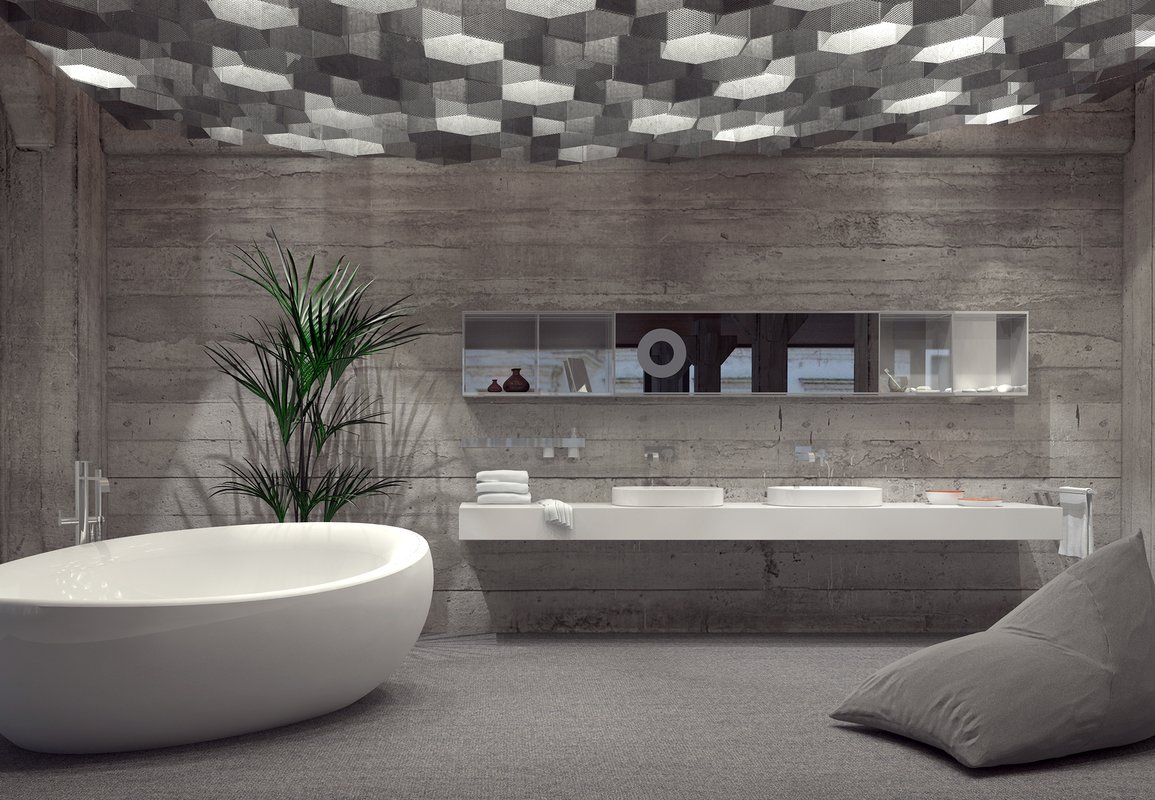 Most people wouldn't guess it, but many antique rural farmhouses have got a ton of aesthetics in common with big city buildings in industrial areas from the same era. Both these structures were created with the need for functionality and the minimum cost. Rural farm houses and big city buildings were both design with very simplistic and simple forms, mostly constructed form raw materials, with not a lot of focus was put on the 'beauty' or the looks of the building.
This specific attention that is paid towards durability, functionality and simplicity, is exactly why industrial style still remains popular in modern and contemporary bathrooms today. So, since we have already gone over the style's and ideas to put together a farmhouse style, here are our ideas on how to start an industrial revolution in your bathroom.
Raw Materials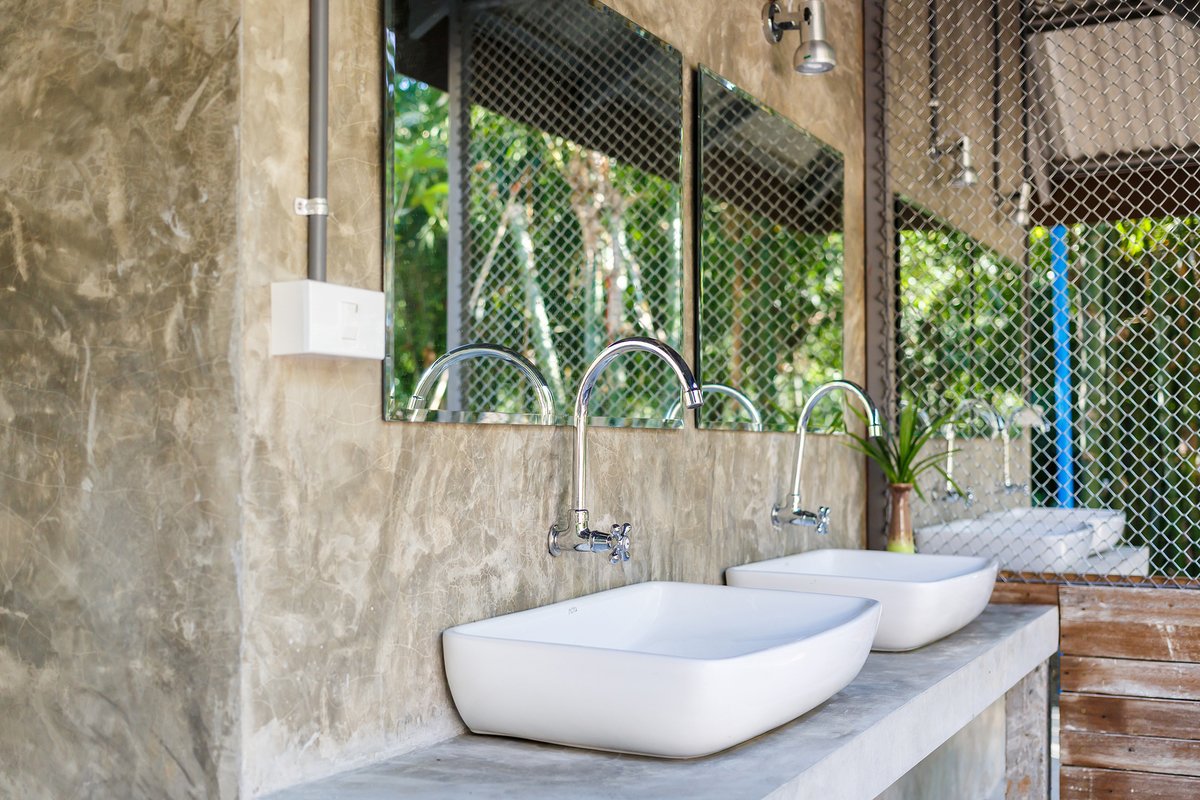 If we had to break it down simply, industrial style bathrooms take all of their cues from old factory and industrial buildings. Hence the name – industrial style right?! So when you're planning your bathroom's set up, think along the lines of old warehouses and manufacturing factories instead of corporate and chic offices. An industrial styled bathroom can be very budget friendly, as you'll be using raw materials like brick, concrete, steel and wood and your canvas in almost all the spaces of the room.
It's also an easy DIY bathroom to do, as the style doesn't focus on slick neat lines, but instead on rough and rocky edges. Nothing needs to look as if it's been finished to perfection. A stone washbasin and bathtub that have been finished in graphite black will also add to the feel of the room. Maybe even leave your plumbing exposed for an added industry feel.
The Need for Steel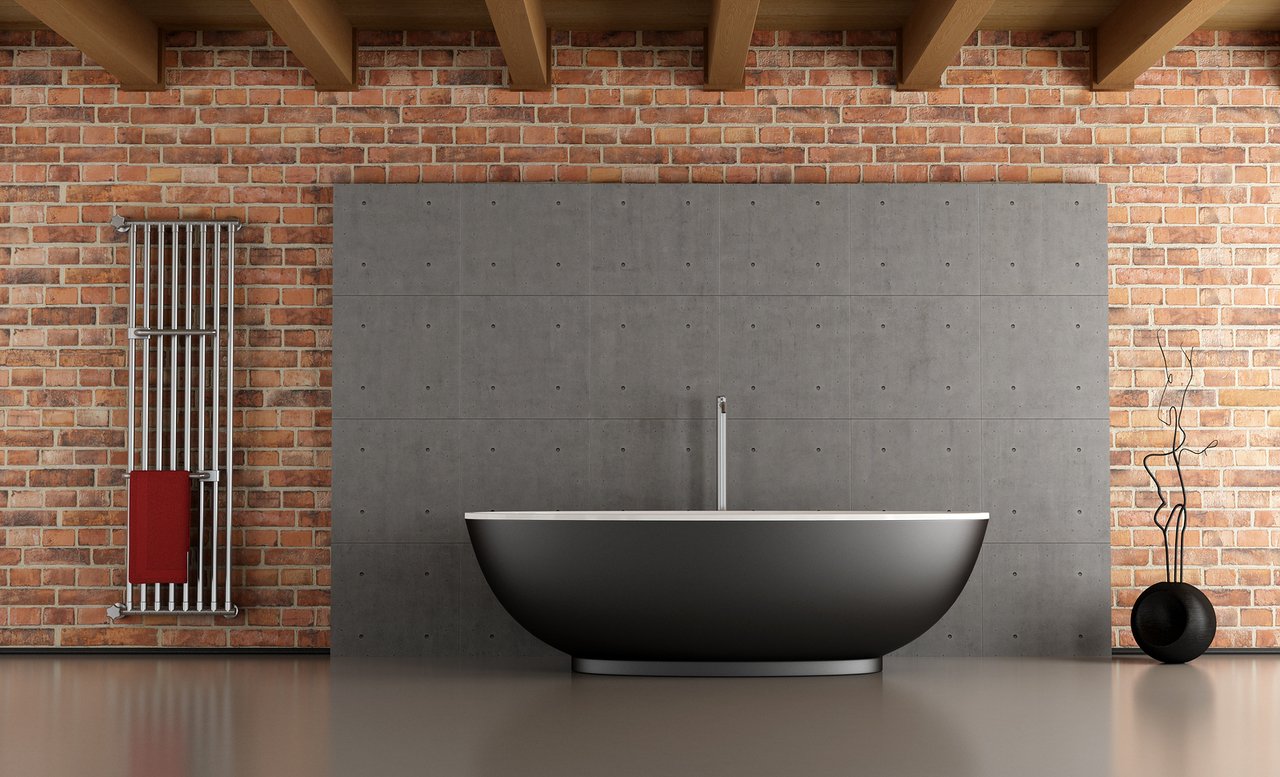 It will be a 'un'-industrial bathroom if you don't have some steel in the room. Steel in its raw material form will balance out and almost 'ground' the space. There are so many different ways you can work steel into an industrial bathroom, a steel-covered door and try using steel piping on the walls as towel holders.
Dark Finishes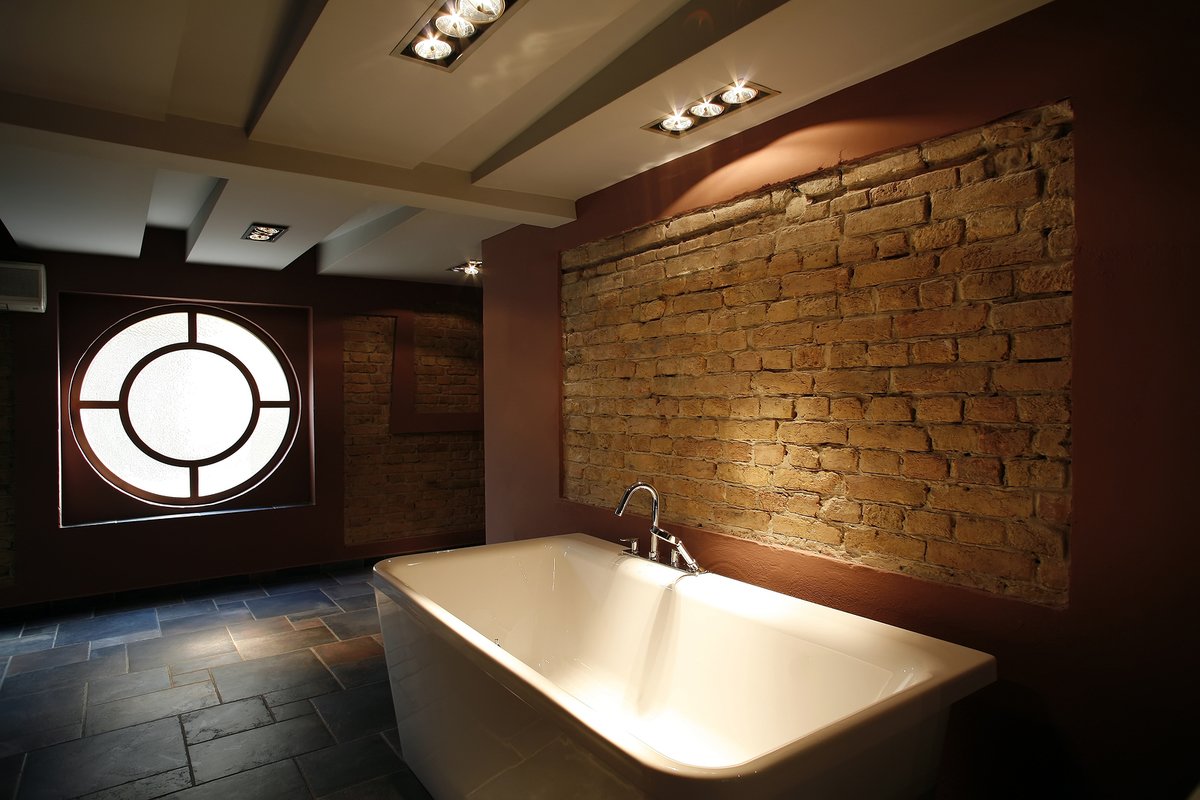 Industrial spaces will be fairly bold and bland, with slight touches of glimmer from any steel you decide to use. A great way to break the space and make it a bit more balance in texture would be to add in some dark elements. Consider bringing in a graphite black freestanding bathtub, the pencil-black color of the tub will blend into the industrial feel of the bathroom perfectly.
Minimal accessories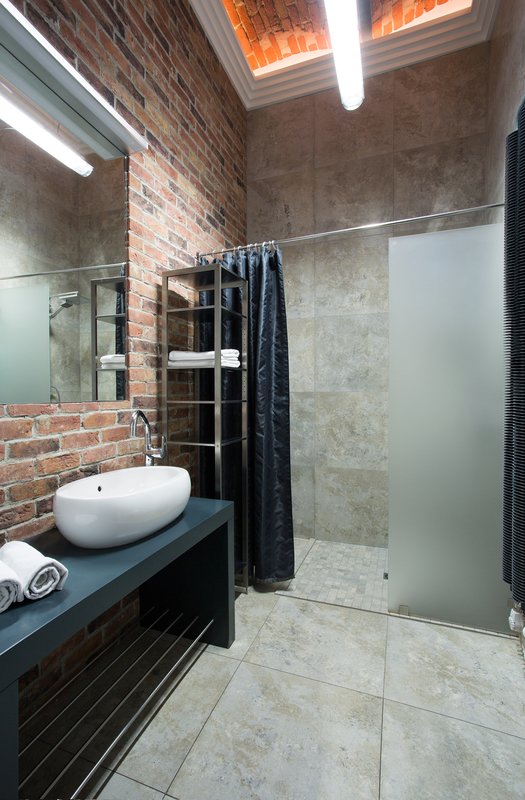 Less is definitely more in an industrial space, the main attention in your industrial bathroom should be the materials, and not the accessories. So, try and not pull away from the construction of the room and the raw materials you've used to build it up. Keep accessories to a minimum, and if you do decide to bring in some elements, make sure that they're in steel of gray so as not to distract from the entire look of the bathroom.