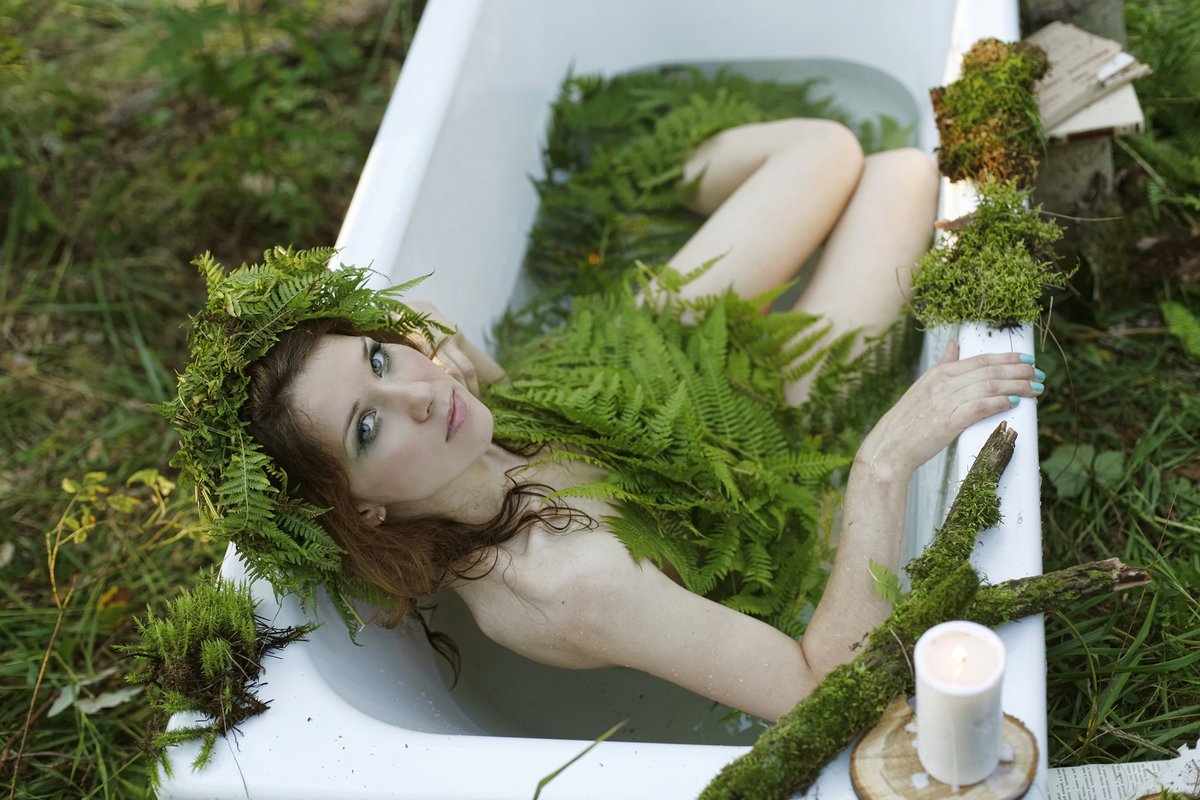 We've all seen the vast amount of outdoor showers that have been popping in gardens all over the US over the last decade. Outdoor bathtubs though, are something we haven't seen so much of – and we're loving it! We're not talking about hot tubs that have been built on the patio or close to the pool, but actual bathtubs. Now of course, they're being used for a number of different uses, from warm hot tub soaks in the winter, to cooling off in the summer. We've even seen people using their old and unused bathtubs as a drinks cooler for parties, or a planter for herbs! There are some very creative people out there. Now, you needn't have grown up in a "nudist home" to have an outdoor tub, and enjoy your outdoor soaks in the backyard. Here are some great ways you can incorporate an outdoor bathtub into your backyard!
Close it Off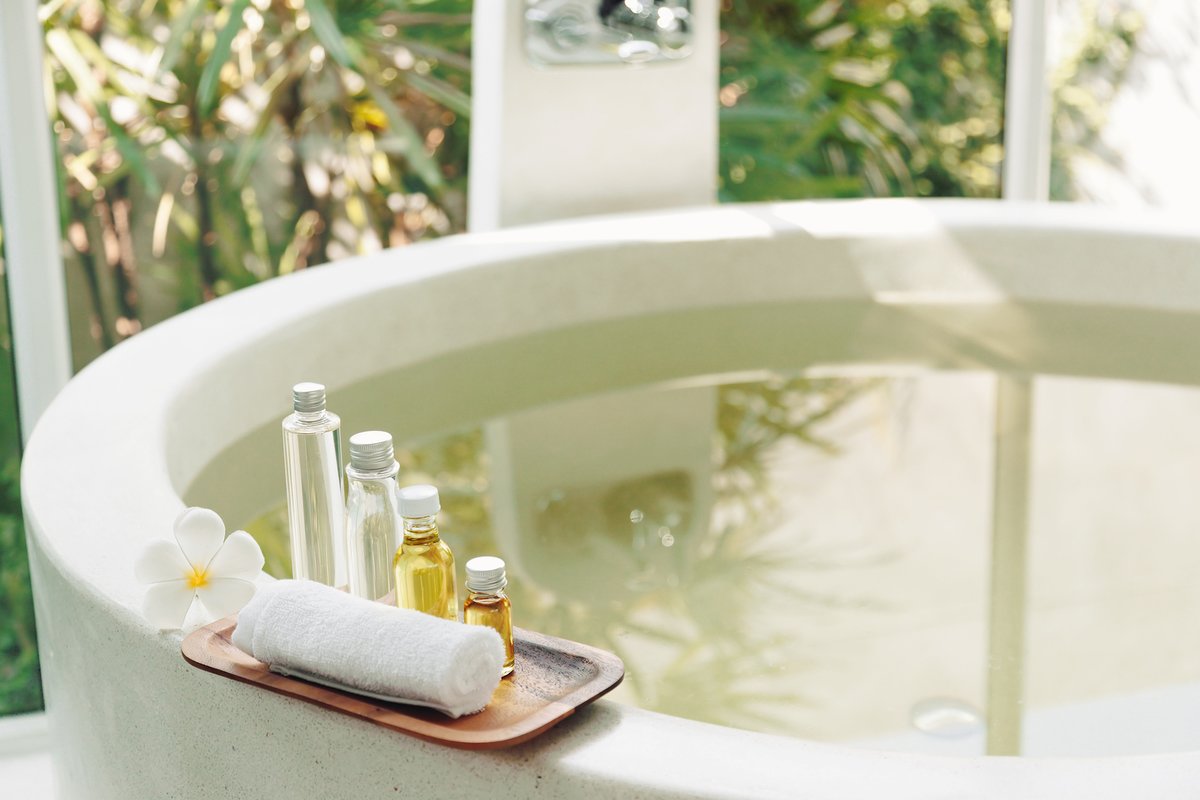 If your master bedroom leads into to the backyard, and doesn't have a master bathroom – build and outside one! This is the perfect opportunity to build a little outside bathroom haven for your master bedroom. Install a big glass sliding door off the master, and install a wooden or stone floor right out the door. There are so many choices out there when it comes to enclosing the bathtub off from the rest of the yard. Make sure you have a plumber install a proper draining system, and voila!
The Good Old Hot Tub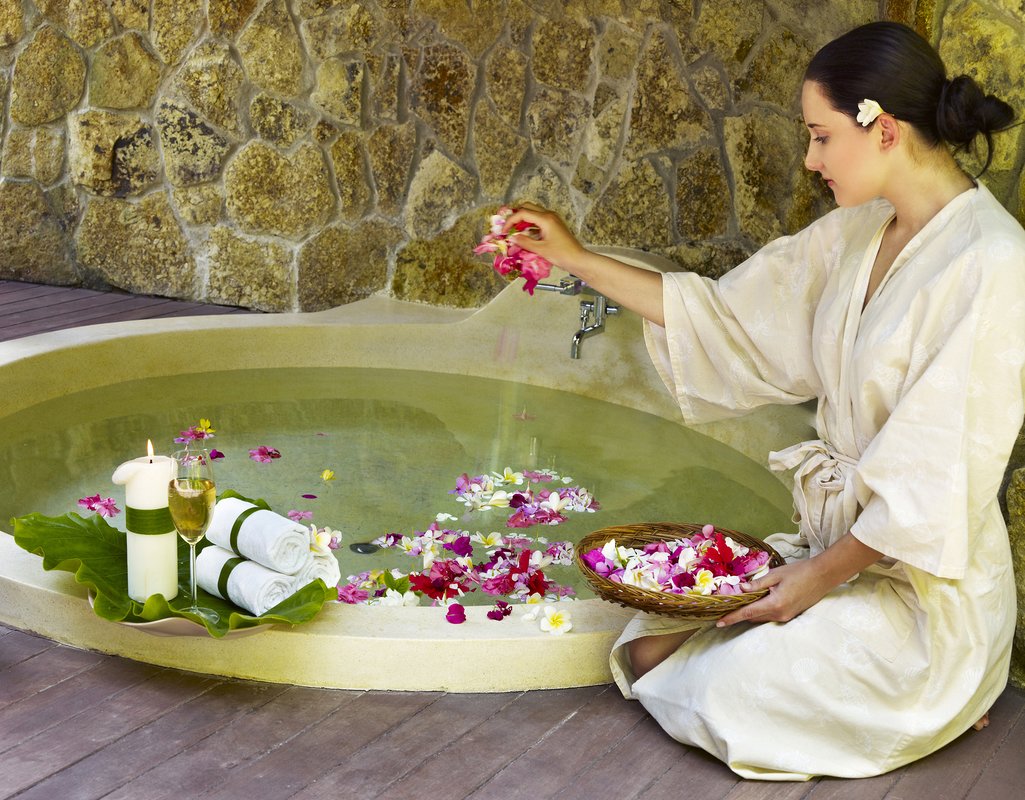 If you can't see the use of having a plain bathtub outside, then maybe a hot tub is more fitting! Hot tubs are actually a lot easier to install than what people think, and they're perfect in the winter and in the summer. A hot tub outside means you can enjoy the comfort of your backyard nature and have a good soak. It doesn't need to be a huge hot tub, consider installing an air massage or jetted tub with LED lights for some Chromotherapy vibes in your backyard!
The In and Out Backyard Bathtub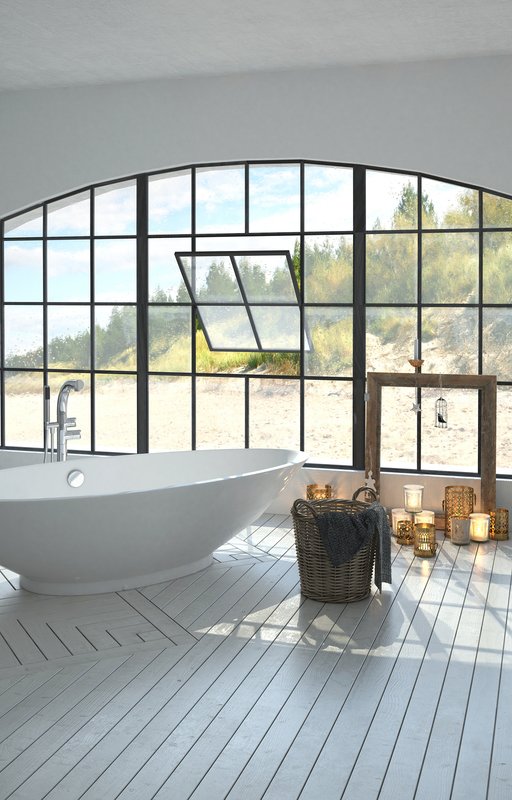 You don't necessarily need to have your backyard bathtub IN the backyard, you could have huge windows or glass doors installed right in front of your bathtub. This is a fabulous idea for people who live in rainy and cold parts if the world, but are still wanting to have a backyard bathtub experience. Plus, if you have the windows or doors installed so that they can fully open, you can also enjoy you soaks on sunny days!