Have you ever imagined having a lush, velvety stone bathtub in your bathroom, to sit and relax in, every day, after spending hours at the office, banging away at keyboard, putting in all your hours for the week…? well now you can dream even further because Aquatica has just taken innovative bathtub design to the next level, with their ridiculously amazing innovative and absolutely unique Stone Jetted bathtub! Their latest creation will have you wanting to run home every day, just so you can jump in the bathtub and chill.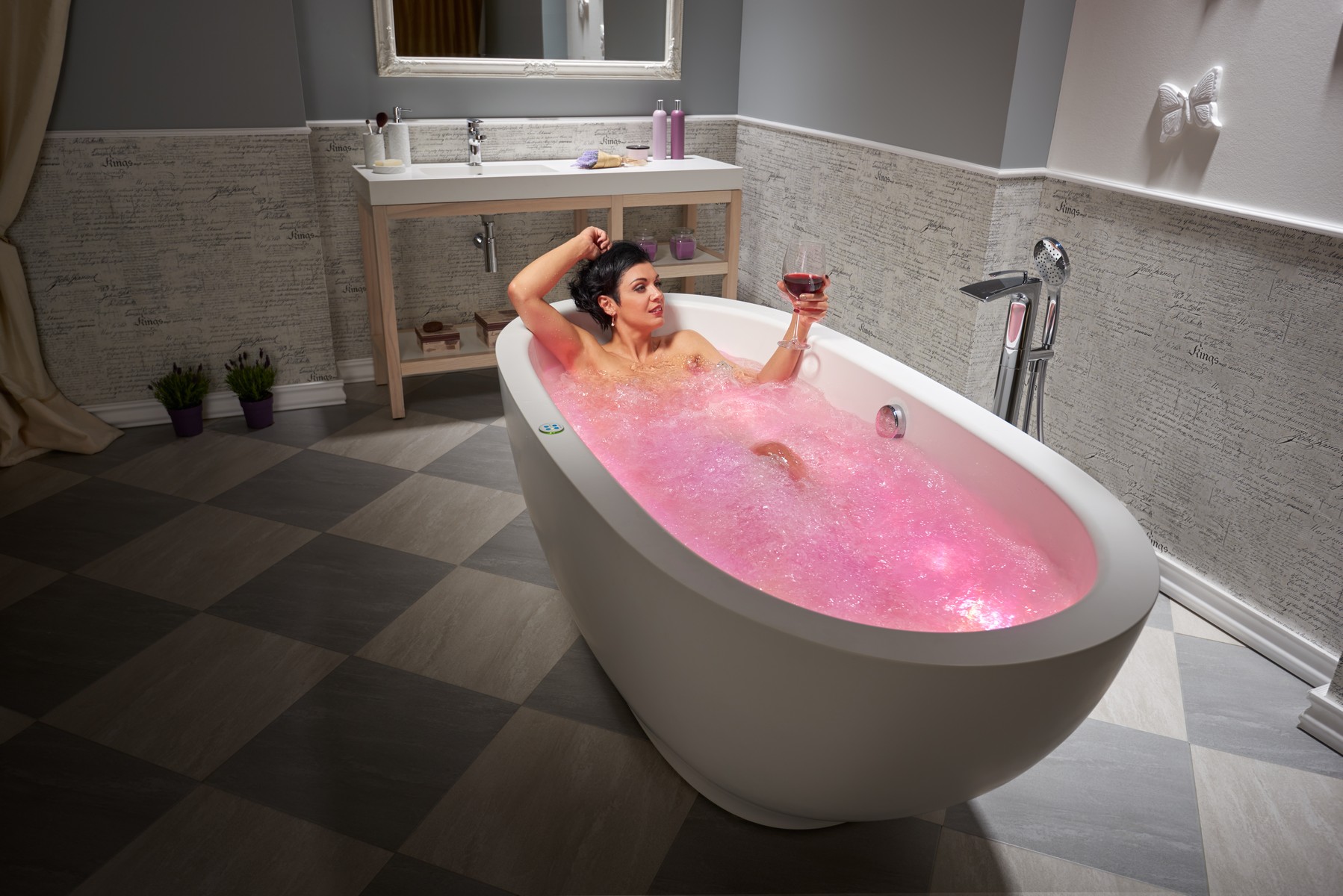 The Karolina™ Relax Solid Surface Air Massage Bathtub, will make all you bathing dreams come true, with a silky smooth and fine matte surface finish, this bathtub is not only designed using their fabulous AquaStone material but it also includes air jets and LED Lights! How much better can one bathtub really get? This Karolina Bathtub is bound to give you the most satisfying Chromotherapy bathing experience you've ever had, and its literally the first of its kind in the industry right now!
The premium and refined design of the Karolina™ Bathtub was skillfully and innovatively created by Aquatica's Italian designers, using their exclusive AquaStone material. This unique AquaStone material has a velvety, soft, silky and warm texture and literally feels like sitting down into a little piece of heaven. What's great about these Karolina bathtubs is that they retain heat so well, much better than an actual stone bathtub which will quickly turn your lush, warm bath water cold. and retains heat like no other stone bathtub out there. The unique shape and large size of the Karolina™ Bathtub has been design in a way that allows you to have extra deep seating, giving you the luxury of experiencing a glamorous full body soak. Of course the ergonomic shape of this freestanding bathtub also allows you to feel the ultimate comfort, as it perfectly fits and forms to your body's shape like a glove, the ultimate comfort-bathtub!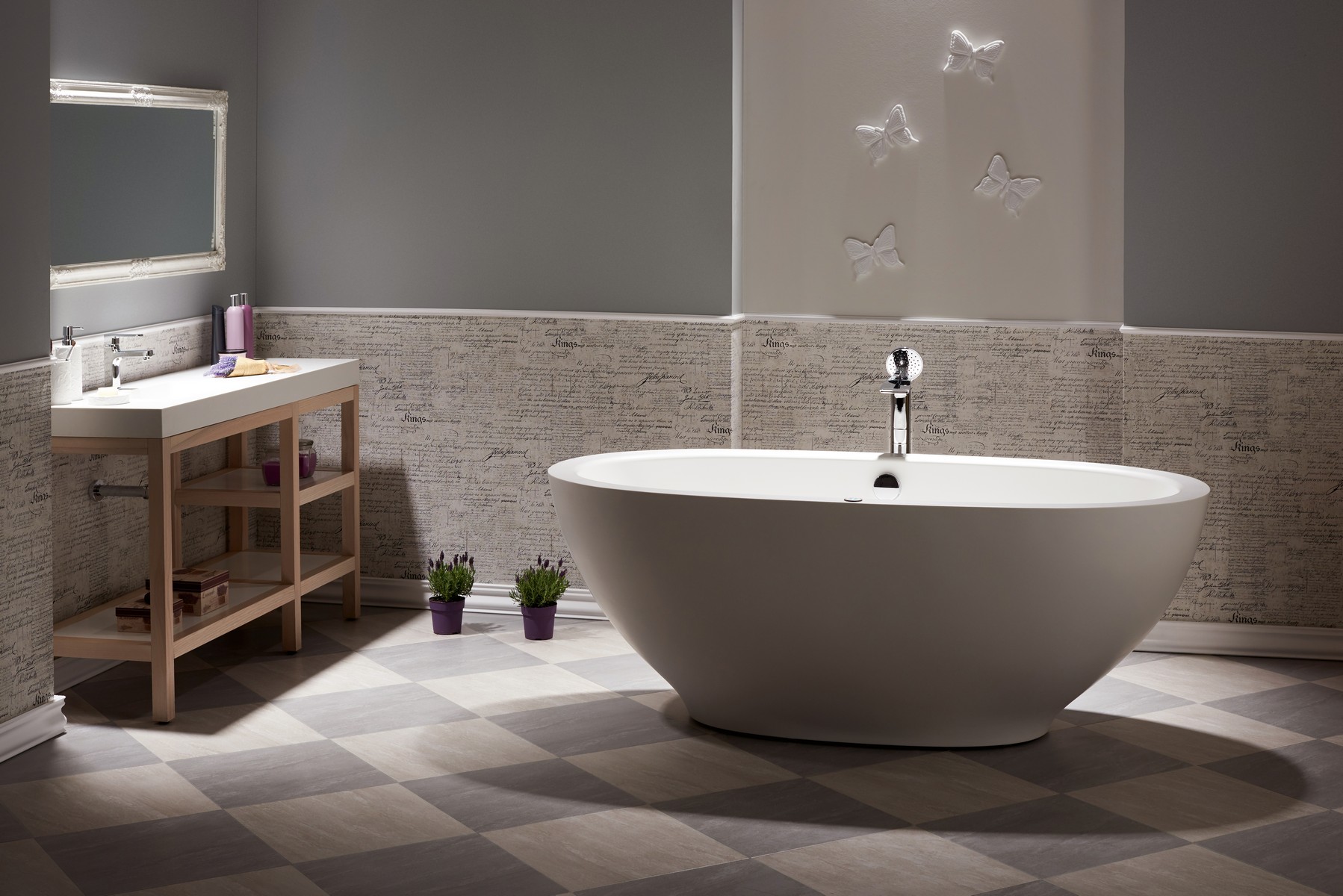 Not only is this innovative Karolina™ Freestanding Bathtub designed with the highest quality AquaStone material, but it's also been constructed with 20 low-profile air jets which will gently massage every part on your body, 20 low profile LED lights which will give you a one of a kind and exclusive underwater chronotherapy experience, including the options of either a slow color rotation, or fixed color selection, plus, you'll have over 6 different tones to choose from. The Karolina™ Bathtub also comes with a state of the art electronic control panel; variable speed; water-level control; pulse and wave modes; heated air massage; a 2-minute purge cycle; and a built-in ozone water purification system! That's pretty impressive for a bathtub that you can enjoy every single day, in your very own bathroom.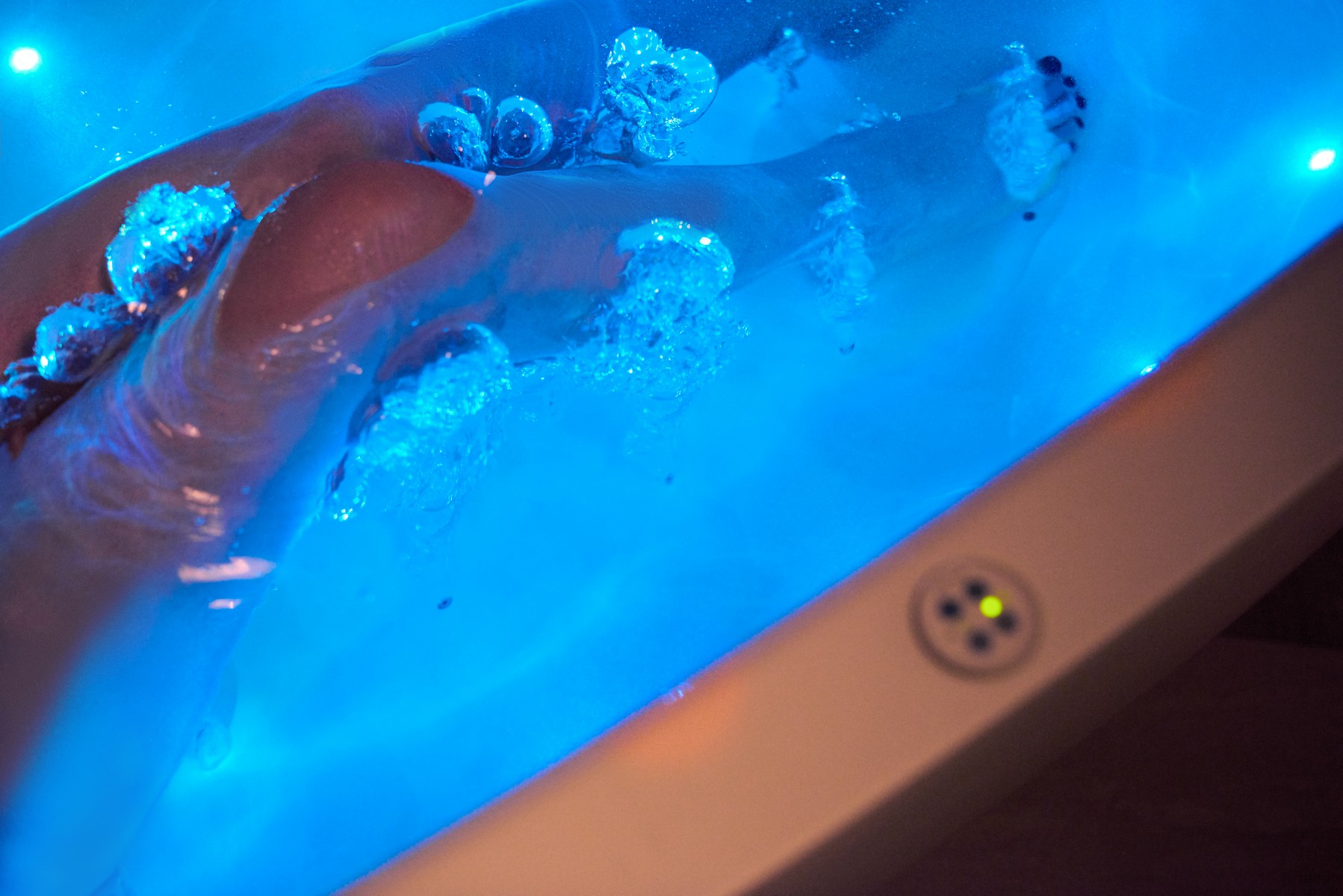 This Karolina™ Bathtub is also really simple and easy to operate and even easier to clean, as it has a hypoallergenic, non-porous white surface, making it easy to maintain and sanitize. The chronotherapy system and the jetted bathing system, has been fully integrated into the freestanding stone surface bathtub and won't require any external or extra equipment to run! How great is that? Simply plug it into a regular household electrical outlet in your bathroom, and viola – sit back, relax and enjoy! You'll also get two, superbly comfortable and uber soft, gel headrests with the purchase of this bathtub.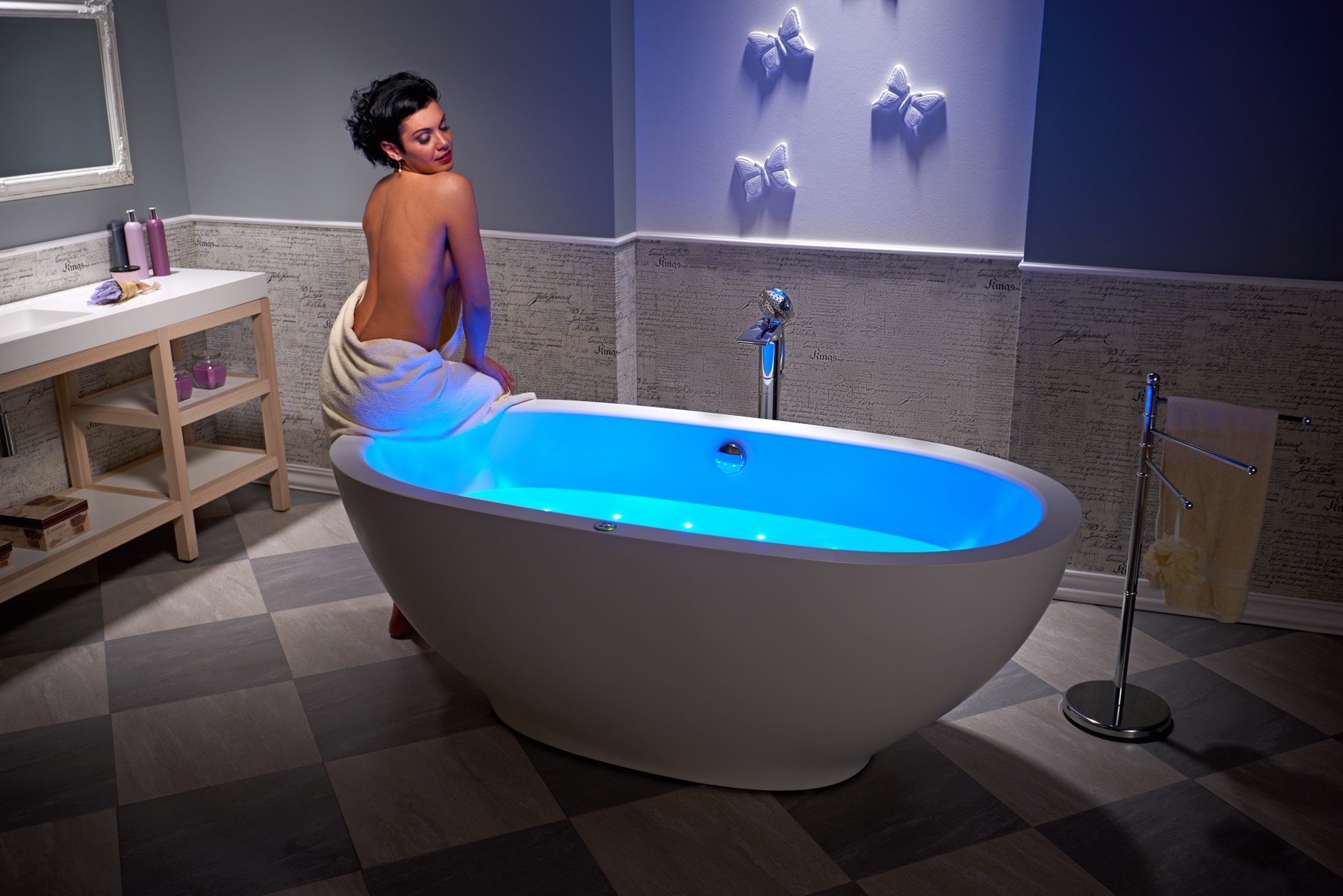 So there you have it designer and bathroom fundi's – finally a stone resin bathtub, that has all the added luxuries of a hot tub and a Chromotherapy system all gelled into one astounding and super gorgeous looking bathtub!