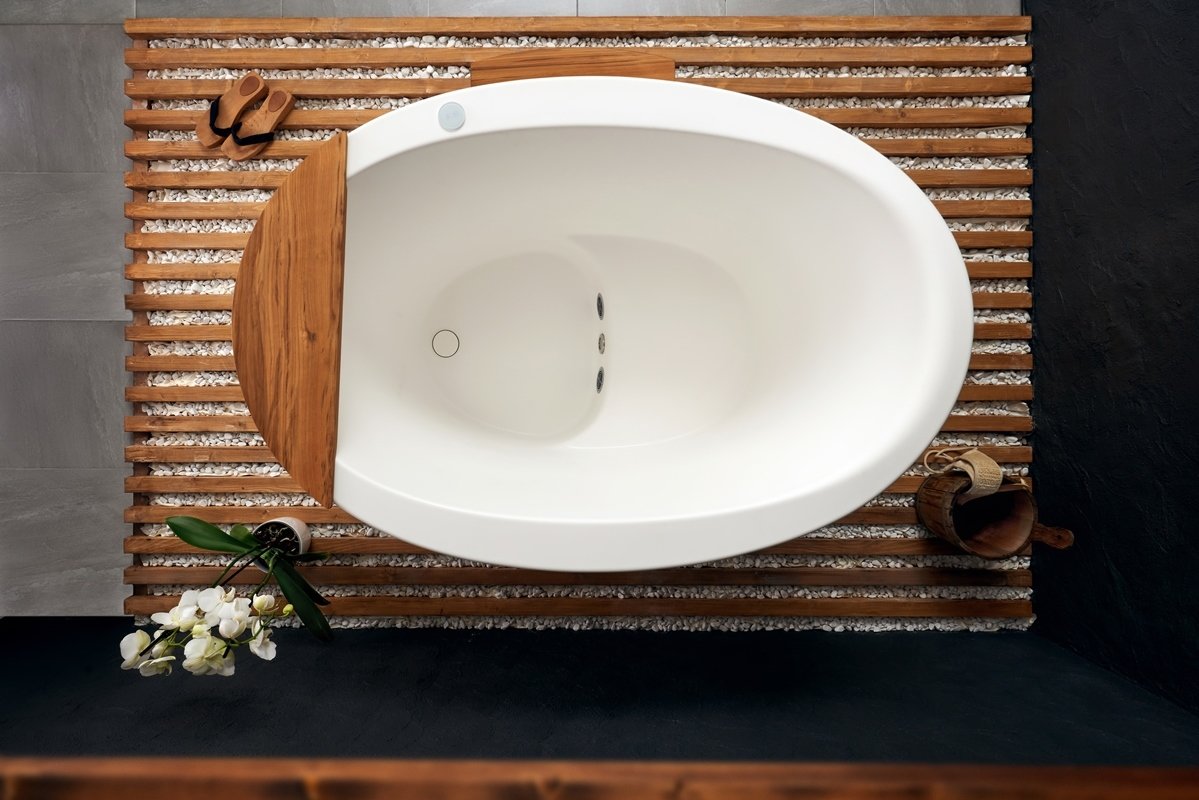 Having wood in your bathroom used to be considered a big no-no, whether it was a wooden floor or even wooden covering on surfaces in the bathroom. Thank goodness modern technology has invented amazing paints, sealants and super-efficient ventilation systems, which means you can totally embrace the idea of having a Scandinavian styled wooden bathroom. Embrace and welcome wooden pieces and tones in the bathroom and you'll be surprised at how much it softens the space.
A Rustic Touch
If you live in an old, beamed house, you don't have to do too much effort to tap into the woody feel. In a bathroom where the house's very own bones are complemented with touches of wood, all you need to do now is add in some extra tones of wood. A modern teak wooden stool, or a sleek wooden bath panel will help strike the right balance between contemporary and traditional.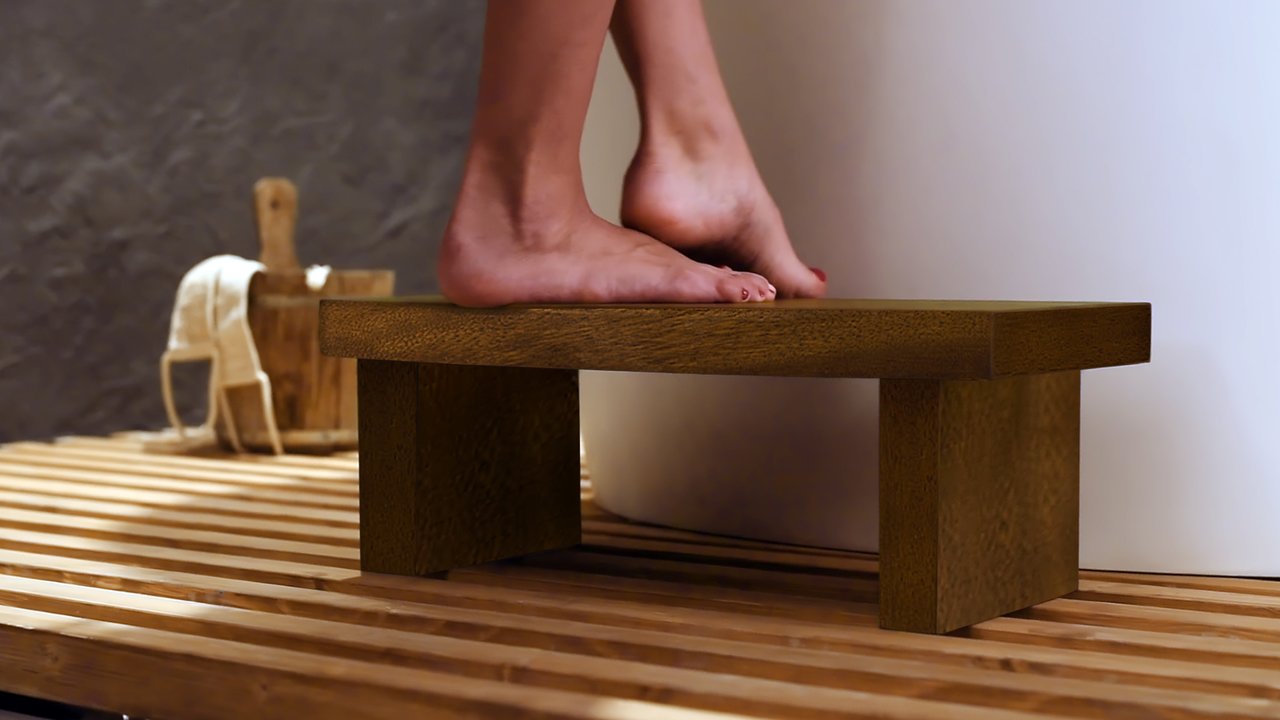 A Ribbon of Wood Grain
You're still a little nervous to use too much wood in a bathroom that is going to have a damp floor almost all the time? Don't stress, why not consider bring a wide ribbon of wood-veneered storage into the room. This will soften up the bathroom's style and look, and it's more than likely to never come into contact with water.
Refreshing an Old Favorite
Loads of old homes have tongue and groove paneling in bathrooms, and if they haven't been updated, it's the perfect time to upgrade! This is a tried and tested effect to clad your bathroom walls, in order to hide pipes. If you're going to go for this practical option, you'll always be able to move with the trends, by painting the paneling in the varying colors as fashions change. For this season, we would recommend gray, it's still very much 'in' and choosing a contemporary bathtub for the space.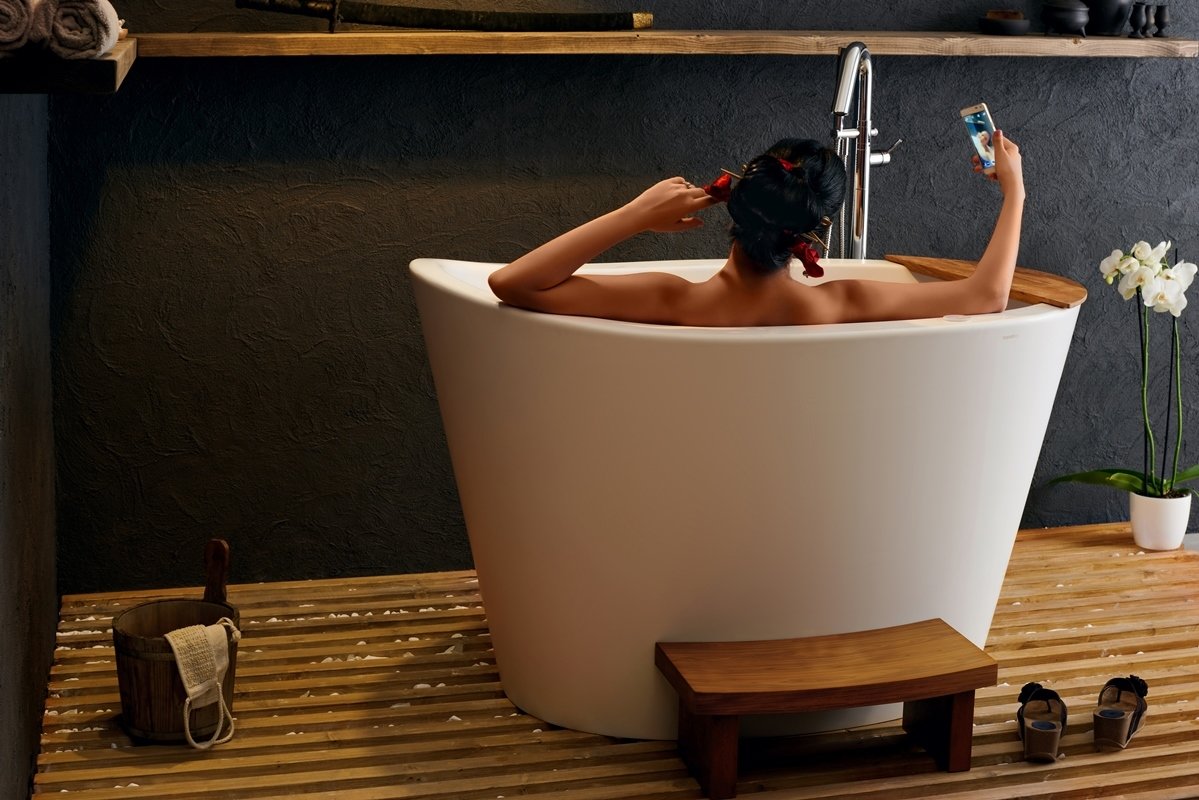 Stealing Sauna Style
Try taking some style tips from a sauna or steam room, consider adding in a slatted bench, and run the same sauna wood theme throughout the rest of the bathroom. A Japanese style soaking bathtub with a wooden shelf will add to the steam room vibe.
Stylish Sleepers
The satisfyingly chunky-feel of reclaimed railway sleepers, is an effect that will be perfect in any wood themed bathroom. When treated properly, the rich and warm boards will retain their beauty without the need for staining or warping. Sensibly, you should incorporate tiles in a similar format around the areas of the bathroom that will get a ton of wet footprints.
Don't Shy Away from Dark Wood
Not all Scandinavian themed bathrooms with wooden touches need to be light in color. Taking your wood theme to a darker level is a beautiful idea. Dark, smooth and rich wood will give your bathroom an intriguing and more rustic feel.