The American farmhouse styled bathroom is a little bit of an oxymoron. The original American farmhouses were actually constructed in an era when the only kind of bathroom was the outhouse! When farm house owners eventually started bringing the plumbing inside of their homes, they never actual built a spate bathroom. They would just stick a sink, tub and toilet into an extra bedroom and that was the bathroom. The function and practicality of these farm house styled bathrooms is what has made the charismatic farm house bathroom so popular in this era. People want simple and functionally optimised bathrooms. So how do you achieve this farm house design in your bathroom? It's really quite simple, here are some "must have" traits you need to implement for a farmhouse bathroom.
It Needs to Look like a Spare Room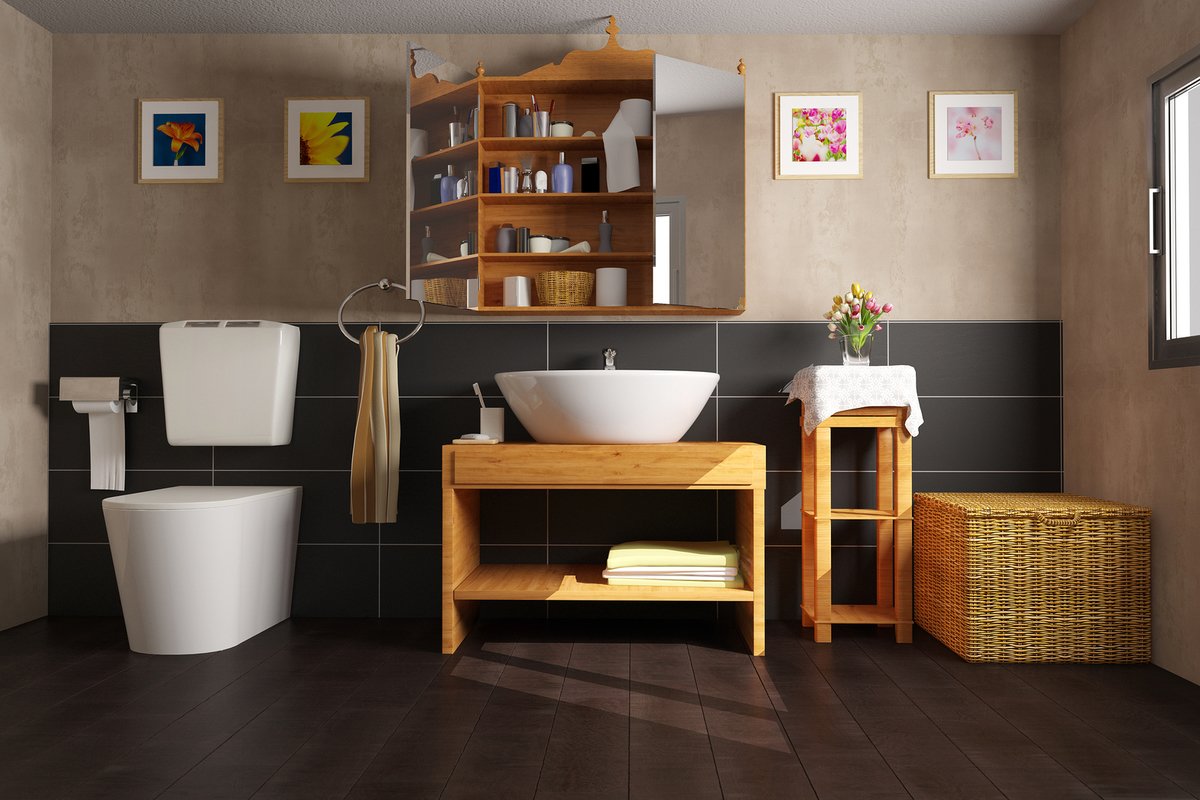 Think back to when farm owners originally brought their outhouses into the house. Generally, farm houses were built with many small rooms and there was always an attic. Farmers would just turn a spare room or the attic into their new bathroom, making the bathrooms back then a lot more spacious than now days! So if you have that extra room that you're never going to use, and you really love having a large bathroom then go for it. If you can have the space, then you will have the opportunity to nail the style on the head. Be as quirky as you like with the placement of your tub, sink, vanity and toilet
Minimal Accessories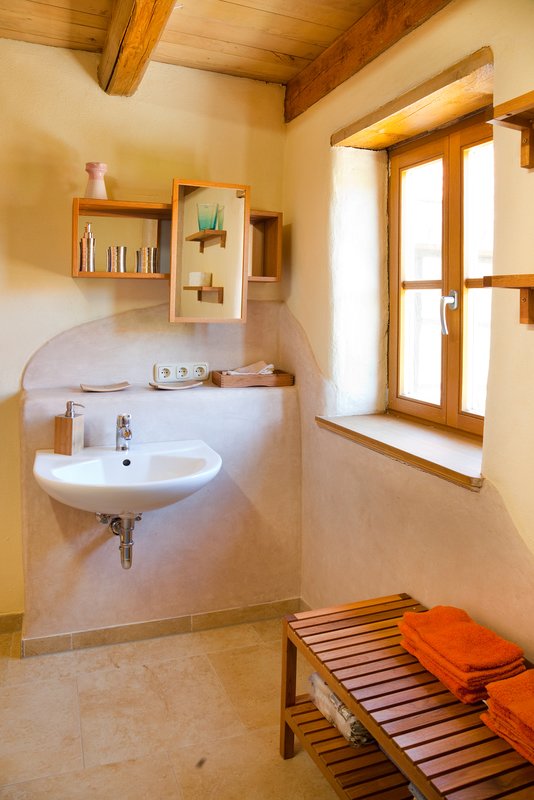 A farmhouse bathroom is simple, practical and functional. There was no messing about with accessories. There was no worry about the kind of tile that needed to be laid in order to match the wallpaper and backsplash. Nothing was over decorated. They also used many repurposed pieces of furniture or bathroom ware to build up the contents of their bathroom. Keep this in mind when styling your farmhouse bathroom. Channel function, form and repurposing into your design, rather than ornament.
A Freestanding Bathtub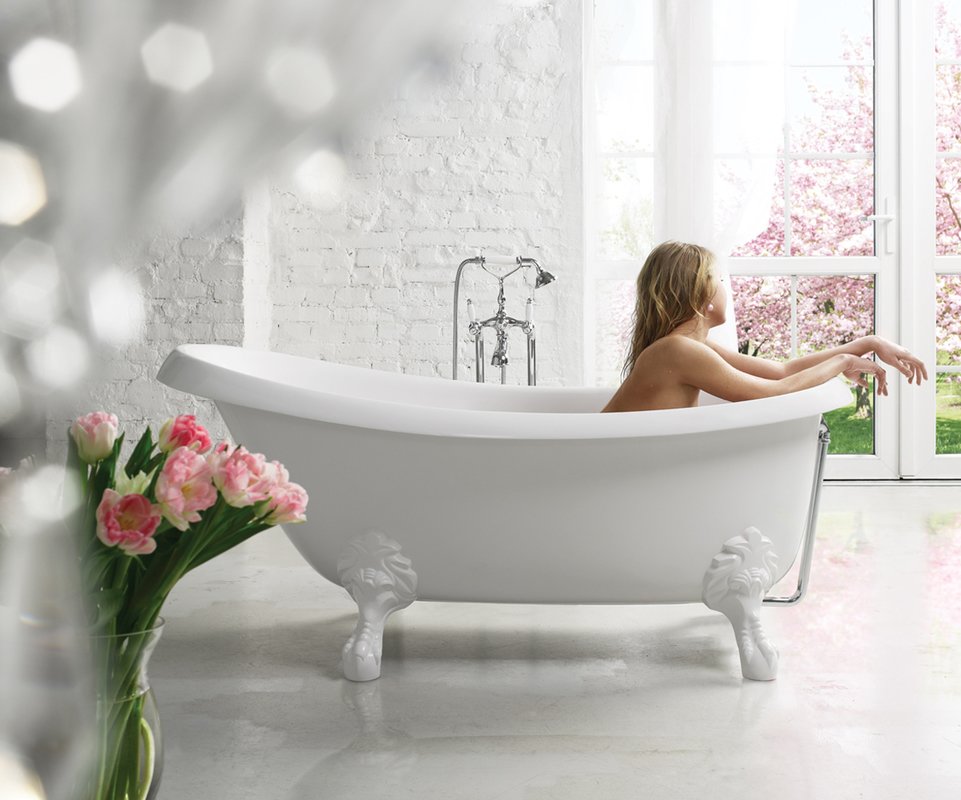 Installing a freestanding claw-foot tub is pretty much a requirement in any farmhouse bathroom. It's definitely what you would have seen in any original farmhouse bathroom back in the day, when there weren't any built-in bathtubs around. Farmhouses around the world are all different and their unique styles suit their own countries' eras. One thing that they all have in common though, is no-nonsense, simple details and strong construction.
Repurposed Furniture
Looking back to the days when farmers were building their bathrooms, makes you wonder how the furnished space. It's not like they could go hit up the local designer bathroom ware store in town, or order a bathtub online! Usually, they would drag in whatever furniture they had available – pieces that weren't being used in other parts of the house. A restored or repurposed storage cabinet or dresser in the perfect addition to your farm styled bathroom. You can use it as your sole storage space for toiletries and towels. It will help with the feel of having converted a bedroom into a bathroom.
Wood
Using distressed or reclaimed wood will complete that farm house character you're aiming for. It's basically as needed at that claw foot bathtub is! The best idea for wood in a bathroom is on the floors. As crazy as this may sound, it really isn't. Wood is a lot tougher than what people give it credit for, and will withstand water damage quite well. You're not going to be swimming in your bathroom, and you can (and should) have a great big old rug right under or next to the bathtub. Of course you'll want to have the wooden floor properly sealed, for extra measure.
Vintage Lighting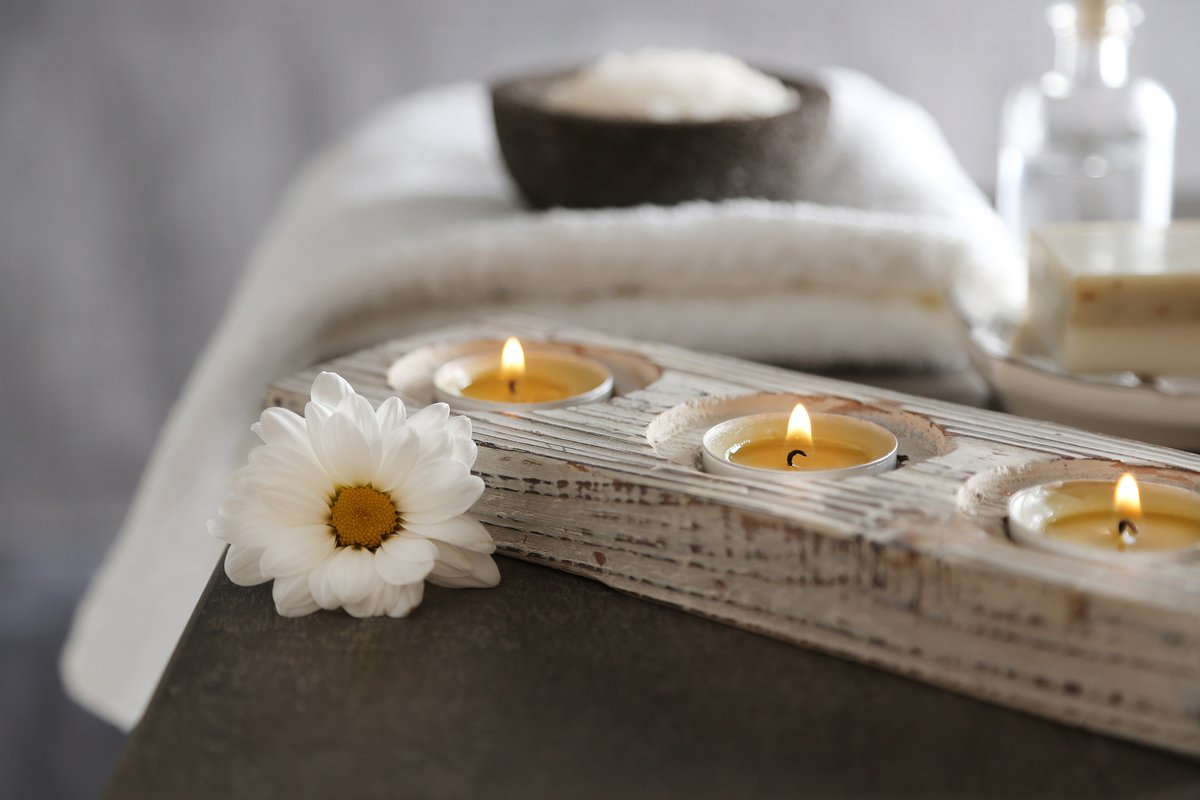 Basically any kind of light fixture that looks like it's come from a barn is going to work in your farm style bathroom. If you can find light fixtures that have been made from repurposed pieces or old gas light version, use them! If you're working with a small space, every tiny little detail that you put in, is going to make a difference. So you want something that is going to suit the overall feel and style of the room. Candles are also super fitting for a farmhouse styled bathroom. Especially if incorporated with wood somehow.