There's something about the 'new' classic bathroom 'look', which seems to be getting everyone, especially interior decorators and folk that are taking on a bathroom revamp, very excited! Maybe it has something to do with the fact that everyone loves a twist, and when you take into consideration all that needs to happen when you're revamping or redecorating a bathroom, especially if you're sitting with an old looking, traditional style bathroom that really needs some updating – it can be a lot of hard work to transform it into something new and chic!
However, there seems to be a completely new take on the classic bathroom look, which doesn't take a ton of work and revamping, its actually quite easy to update and give your bathroom the new classic look, by just adapting and changing up a few things in your bathroom!
In fact, creating a bathroom that has that new classical bathroom swagger style to it, can be broken down into six key elements, of which you can pick and choose from – or if you're feeling daring you could implement them all!
Intriguing and Unique Light Fixtures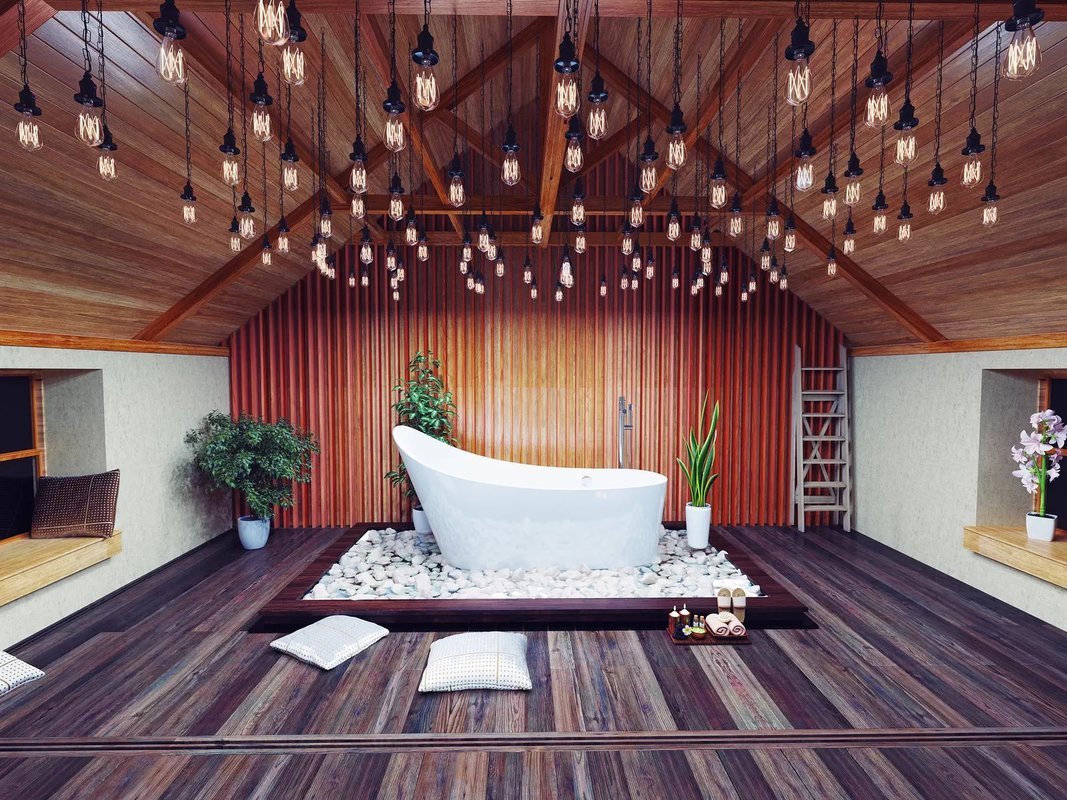 Whether you choose an old dilapidated chandelier that needs a little TLC and revamping, or an elaborate set of rounded bulbs hanging from different heights, choosing a light fixture that also a statement piece can bring a lot of new life to an old and traditional bathroom that needs a new classical look. Choosing a new looking 'old' light fixture is anything but boring and will bring that sense of style to your bathroom, helping it upgrade to 'new classic.
Free-Standing Washbasins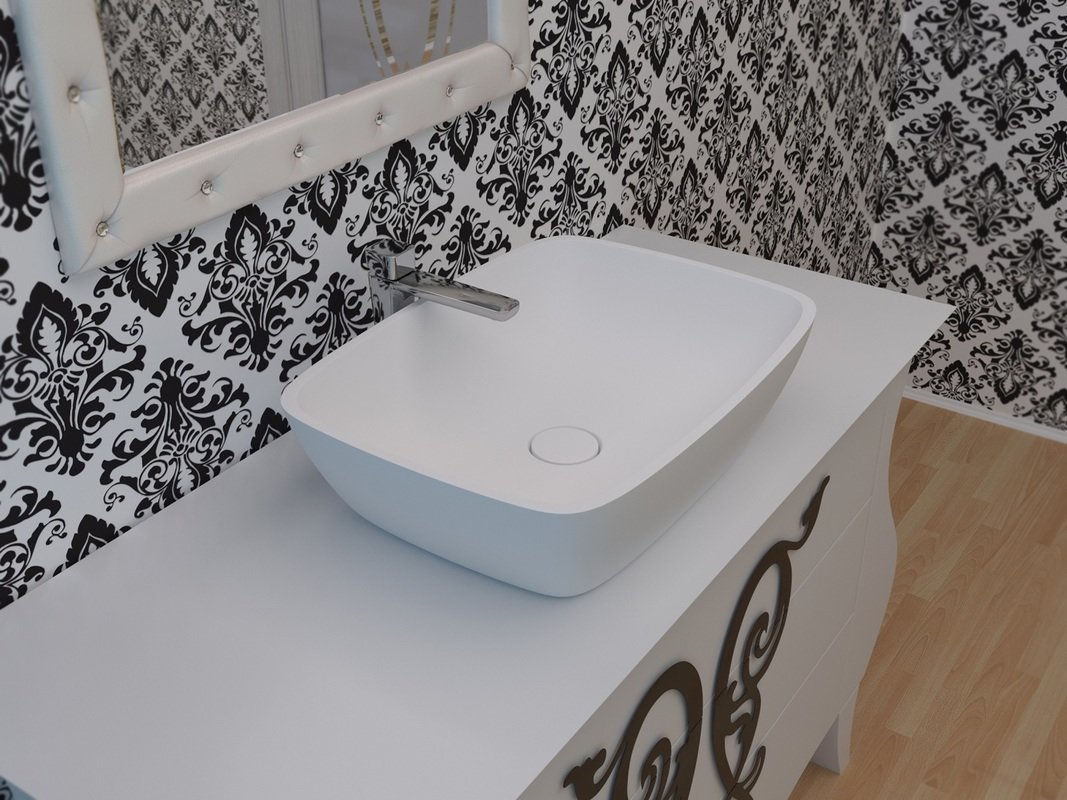 There are so many new, classic looking bathroom washbasins and lavatories available nowadays, that the choices will be absolutely endless when it comes to choosing one for your classic bathroom makeover! Opt for a classic matte white stone washbasin, placed very expertly on top of an antique and old looking vanity will bring your bathroom to life, giving it a perfect modern and classic combination!
Framed, Shaped Mirrors
Ok, this is one trend that we are absolutely falling head over heels in love with lately. A shape is a shape really, and if you're going to get a huge mirror for your bathroom, and if you're going to go for classical round of rectangular mirrors make sure that you have them elegantly framed in classic and antique looking frames, with golden, brassy or off white finishes. You could however, take things to the next level and choose a completely different shape, something that will no doubt add a modern touch to your classic bathroom would be any shape that is angular, try hexagons or triangles placed strategically next to each other.
Freestanding Bathtubs
There's something about a freestanding stone surfaced bathtub that manages to transport your bathroom back to Victorian times, giving any bathroom, an instantly elegant and classic look. Back in the 'olden days' women and men would only bath once a week, or sometimes only once a month, but they made an entire day out of it, with large, deep seated and full body soak bathtubs! This trend has definitely worked its way back into the 21st century – of course we're talking about the freestanding bathtub, not the 'bathing once a week' trend! A freestanding bathtub is luxurious, and wont only give you the ultimate satisfied bathing experience, but it's going to look super classy in your bathroom.
White and Black Combinations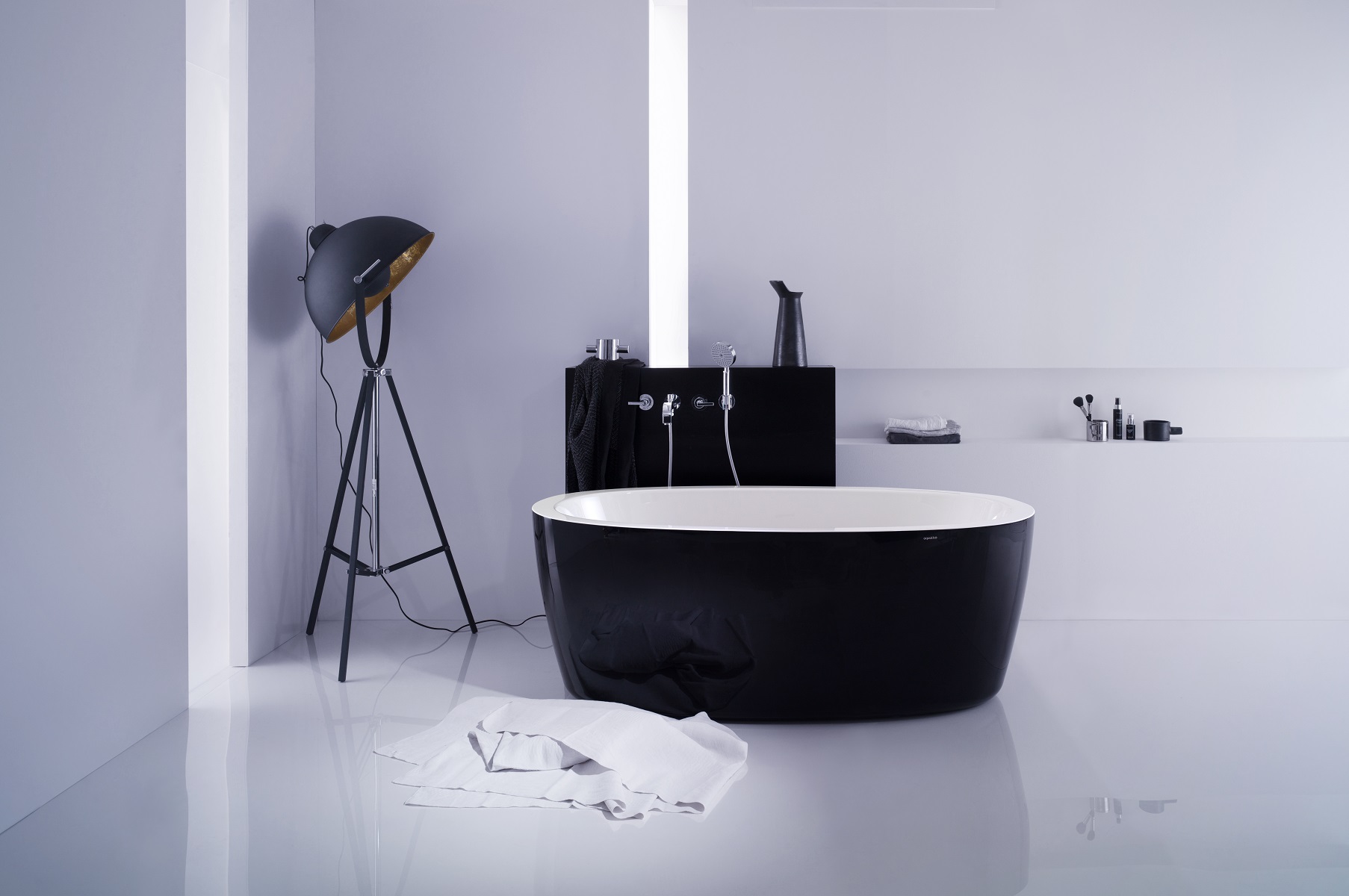 Don't let this title trick you into turning everything in your bathroom into a white and black combination. No, this is one element to a classical bathroom that actually needs to be taken lightly, adding gentle touches in one spot of your classic bathroom is a great idea. Why not try out a freestanding bathtub that has a black outer finish and an inner white finish? This will act at the one modern piece in your classic bathroom, instantly giving it that chic and new classic feel. You could keep the rest of the bathroom in classic off white colours, with touches of creams and beiges, and only have your bathtub and perhaps your washbasin in black and white.
Metallic, Gold and Brass Fixtures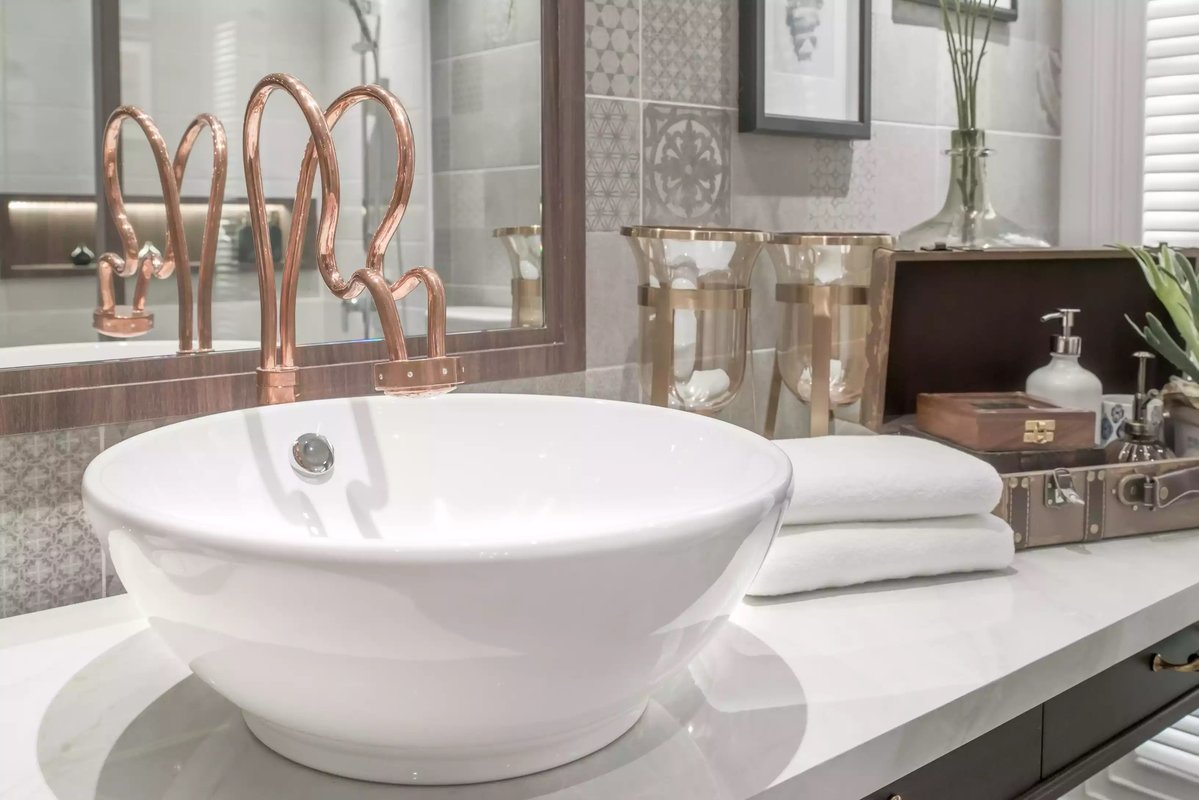 This one goes without saying! Everything and anything that has that old antique brass and polish nickel feel to it, will instantaneously add a classical touch to your bathroom. Whether you're wanting to update a modern bathroom to a classic look, or you have an old bathroom that you think needs a modern classical touch, bringing in some golden, metallic, brass or polished nickel bathroom fixtures into your bathroom will definitely give it a new classic vibe!
The 'New' Classical bathroom seems to be something that we're seeing more and more of lately, and it really isn't a difficult look to pull off, so get creative and remember that you want to make it a sanctuary that suits you and your needs, but also have fun with it.