There were quite a number of popular and famous paint manufacturers who crowned the color white as the queen of all décor colors for the year 2016, and we definitely agree. The color has been in the running for being one of the most popular colors for home décor and style for several years now, however, when it comes to using white in your bathroom, the last thing you want to do, it make everything white! It will look and feel way too clinical and sterile, that you'll end up feeling like you're using a hospital bathroom. So, we decided we'd let you in on our secrets as to how you can bring white into your bathroom, in an inviting and sophisticated way, without feeling and looking too clinical.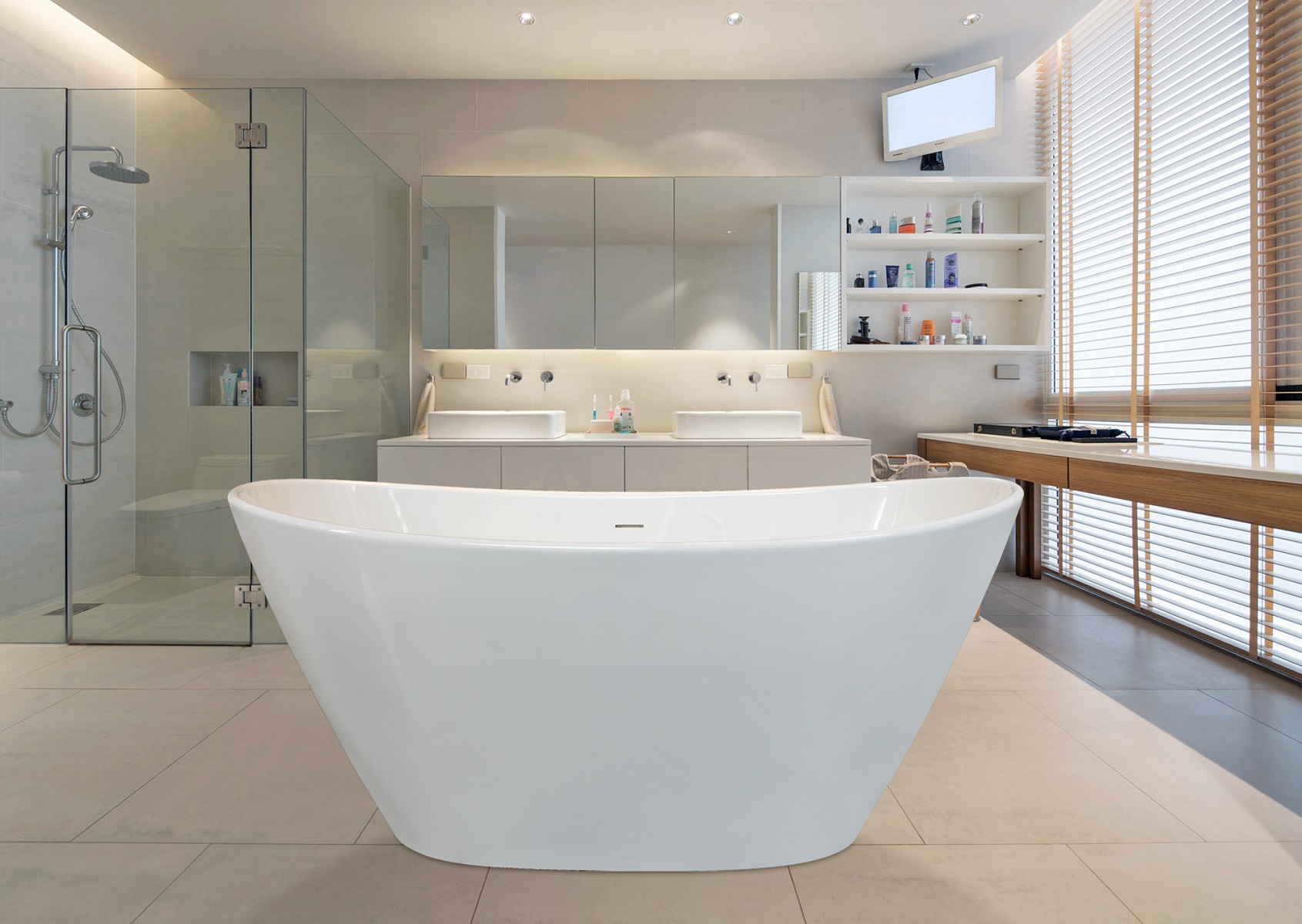 Creating a backdrop for interesting architectural details
If your bathroom already has a good 'set of bones', then you don't want to distract or pull away from them, rather embrace them and help play them up instead. Great way to do this is by using just a pop of mixed and matched color, on top of white washed wall, the color will help the walls fade into the background, and not feel so standout! Adding your favorite artists work above the bathtub or toilet is a perfect spot to create a focal point.
Use white as a blank canvas for bespoke plumbing fixtures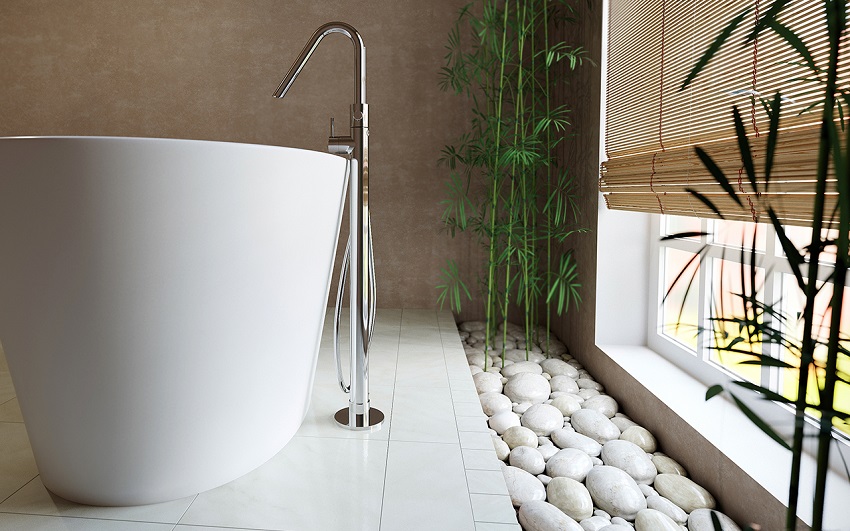 A similar tip to the above one, if you have a unique and interesting bathtub, and sink, keep them unique, but spruce them up with some bold brass or copper bathroom fixtures. Keeping the walls, floor and ceiling white will help make these fixtures stand out and create a dazzling effect in your bathroom.
Frame a Large Window for a Stunning View
If you live in the country or have a really large backyard that your bathroom faces, then you might want to consider breaking out a wall and installed a large and slick window. Keeping your bathroom décor minimalistic, white and natural, the scenery outside that gets seen through the window will give your bathroom a sense of unique and classy style. If you can have a huge window placed right next to the bathtub, that would be even better – more relaxation, serene views ,and natural light!
Invest in a Light Reflector
If you have a bathroom that lacks a lot of natural light, you can create and 'fake your own abundance of light in the bathroom with a light reflector and an all-white color theme. You'll still need to have a big amount of light fixtures and lighting coming from the ceiling, but with the light reflector placed above the washbasin or bathtub you can instantly open up and brighten up the space!
Use White for pattern, texture, and sheen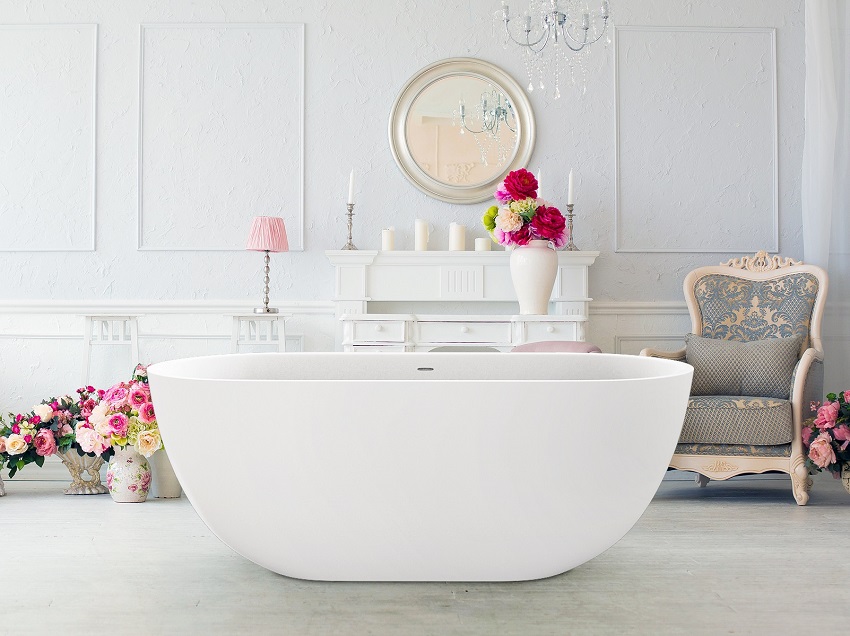 If you have too many colors in your bathroom, especially if you're dealing with a small space, you can very quickly create 'arguments' between all the colors, which make the entire décor of your bathroom become way too loud and noisy, leading it to look smaller than it already it. Instead use a variety of white, mate, glassy and texturized wall and floor finishing's and coverings to help create a larger and more sophisticated space.
Use White as a Counterpoint to Rich, Warm Materials
Rich, warm and characterized wood, stone and greenery is another huge bathroom décor trend right now, and they're also the perfect pairing for crisp, clean walls! Adding in some natural and warm elements like wood and stone is a fabulous way to bring some personality to a white washed bathroom, especially if you can incorporate it into your washbasin or bathtub area.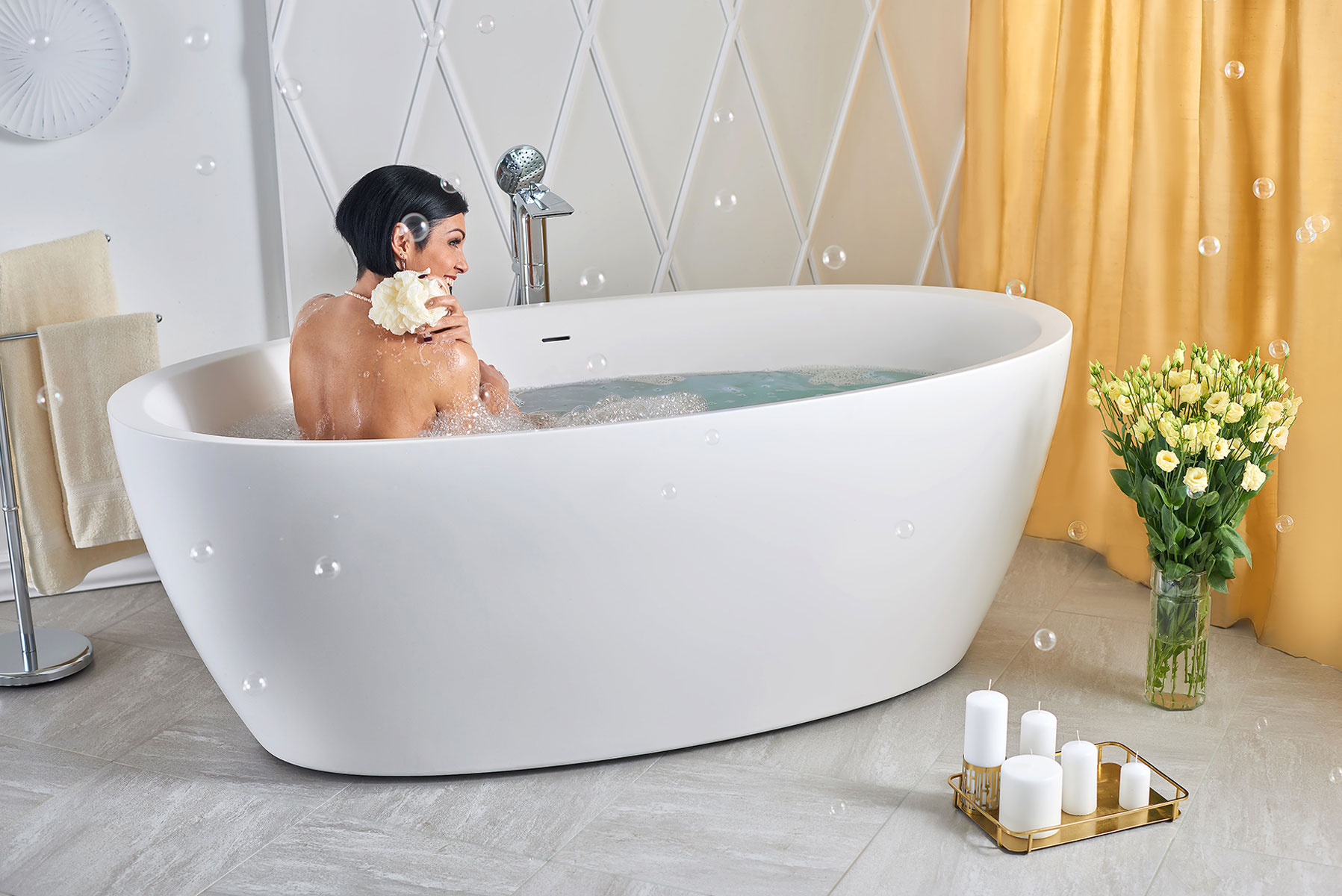 White really can be used in so many different ways, creating a chic and slick look for your bathroom, without it looking like you've stepping into a clinic guest toilet, so try and embrace the white washed walls of your bathroom by adding some of the above mentioned, simple