Freestanding Bathtubs vs Built-in Bathtubs
So you are planning a new bathroom? Now the excitement begins as you contemplate a myriad design decisions.
Whether you are building your bathroom as part of a brand new home, renovating, adding an ensuite or a second family bathroom, there is much to consider from style and mood, to colours, bathroom ware, storage, flooring and wall coverings and tapware.
One of the key decisions will be your choice of bath as this is often the focus of the bathroom and as such can be the start of your design process. First question then is, will it be a freestanding tub or built-in?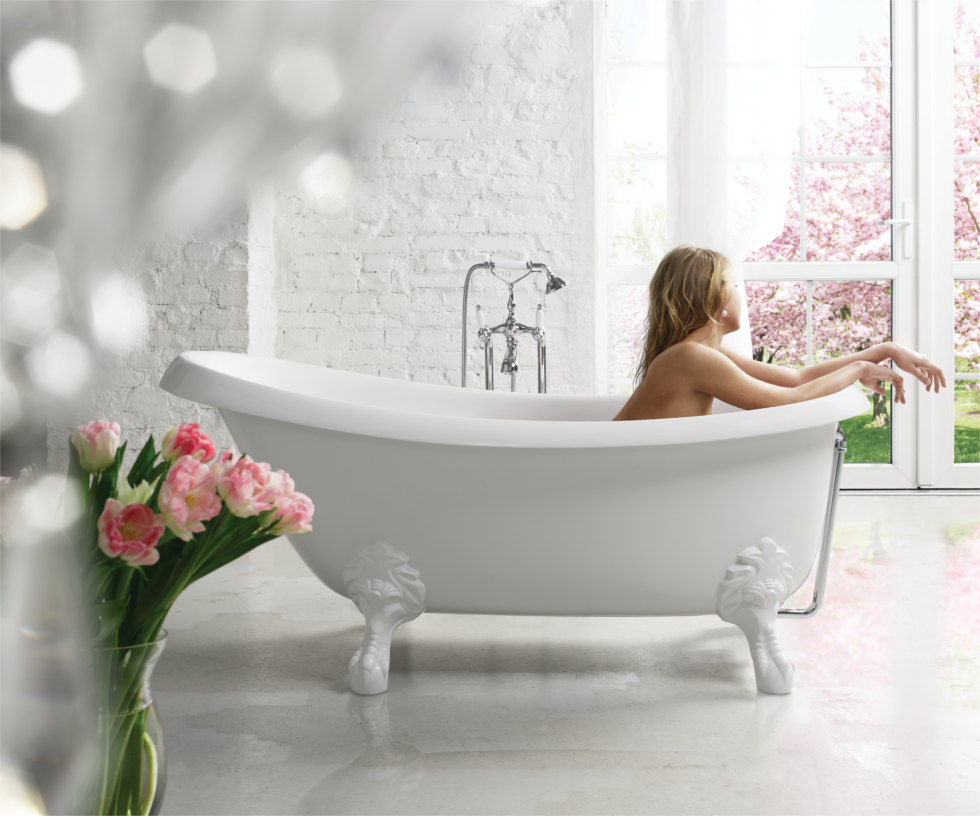 There are pros and cons to both
-
let's have a closer look.
For many, the bathroom is the most personal room in the house, performing the roles of busy morning function, as well as being a private sanctuary of peace and tranquillity in which to relax and unwind. Nothing says this better than a luxurious freestanding bath. Just opening the door and glimpsing that bathtub is enough to engender the anticipation of a self-indulgent soak, perhaps with your favourite scented bath foam or a nice glass of wine, that will wash the cares of the world away.
Stand-alone bathtubs make a big statement in any bathroom. They immediately create both impact and mood and depending on the style you choose, will give you your bathroom a strong design theme.
An Endless List of Options
Aquatica have a huge range of stand-alone baths and soaking tubs, numbering well over a hundred in a fact - in many sizes and design styles.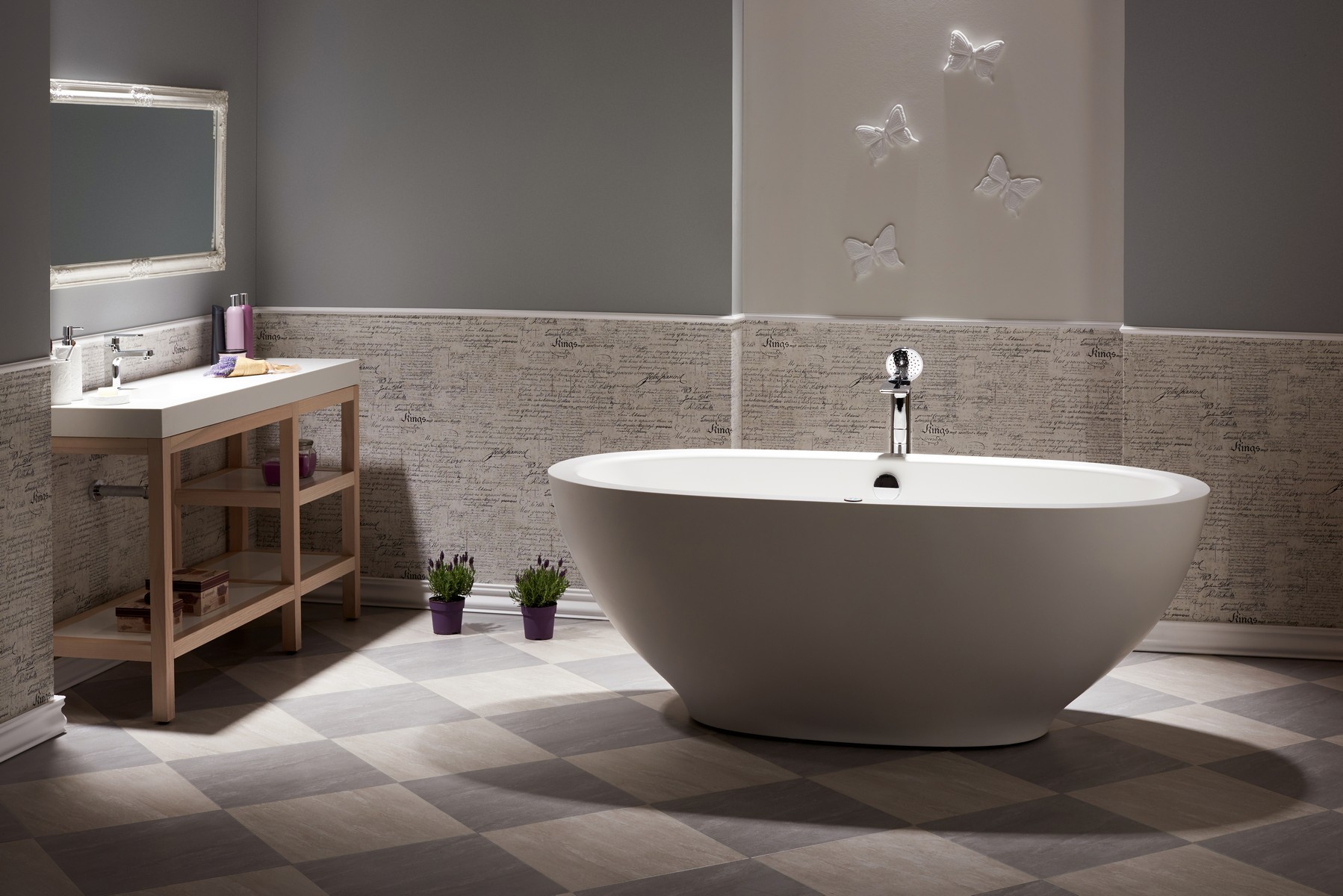 There are those that take their inspiration from the traditional claw-style baths – and we do have a claw foot bath in the range – Aquatica Nostalgia, to our stunning freestanding Purescape and Lullaby baths which deliver the perfect blend of impact and function with their simple lines and sensuous curves.
We have classic forms such as our roman-inspired Olympian and organic shapes which appear to have been plucked from nature and settled in your bathroom, such as our Karolina.
There are square and rectangular baths such as Liquid Space and Arabella, corner freestanding bathtubs for rooms where space may be a little tighter; wonderful round bathtubs such as our Purescape 308B, oval shapes and even triangular bathtubs. We also offer totally indulgent jetted and hydromassage Spa bathtubs. The difficulty will be which one to choose.
Shapes, Size and Colours
You can select a bath for one person or two, from 30" to 100" long, choose from crisp white, sandstone, beautiful black such as our Spoon 2 or Purescape 171, or dramatic white with black or red exterior walls. There is also a choice of Acrylic, EcoMarmor of AquateX™, our patented solid surface stone composite material. All offer smooth finishes, ease of cleaning and robust durability.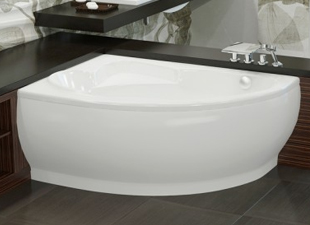 As if that wasn't enough to choose from, we also have a range of soaking tubs such as our recent and exciting introduction, our incredible Japanese-inspired Ofuro Tranquillity heated bathtub which provides the total relaxation package in a small footprint to fit smaller bathrooms or perhaps your private ensuite.
And don't forget, some of our models also include air jets or chromotherapy using color in your bath to promote balance and harmony.
Tapware to Suite (link to fillers page?)
Another benefit of a freestanding tub is you can also make a bold statement with the tapware you choose from the most modern and contemporary tap architecture to more classic taps. Aquatica have a superb range of bath fillers including taps, waterfall fillers, bath mounted and floor - mounted tapwares and mixers in beautiful chrome.
Some Considerations
One aspect of our freestanding bathtubs you should also consider is that many have smaller rims which don't allow room for that foam, shampoo, candle or glass of bubbles, so you may want to select a piece of furniture or bath accessory to provide handy storage for your bathing needs.
Whilst a number of the designs incorporate sculptured built-in headrests, you may also want to think about the possible reduction in head and neck support beyond the bath, depending on which style you choose, and consider adding in one of Aquatica's neck rests.
Another aspect of any freestanding bathtub aside from the space you need, is consideration of the room's architecture in terms of both load-bearing weight on the floor and water-proofing. If the bath is sited in the middle of the room for example, you will need to ensure the floor has the correct sub-structure to carry the full weight of a tub of water and its occupant/s. And that the entire floor is fully waterproofed to allow for spillage.
Built-in and Back to Wall Bathtubs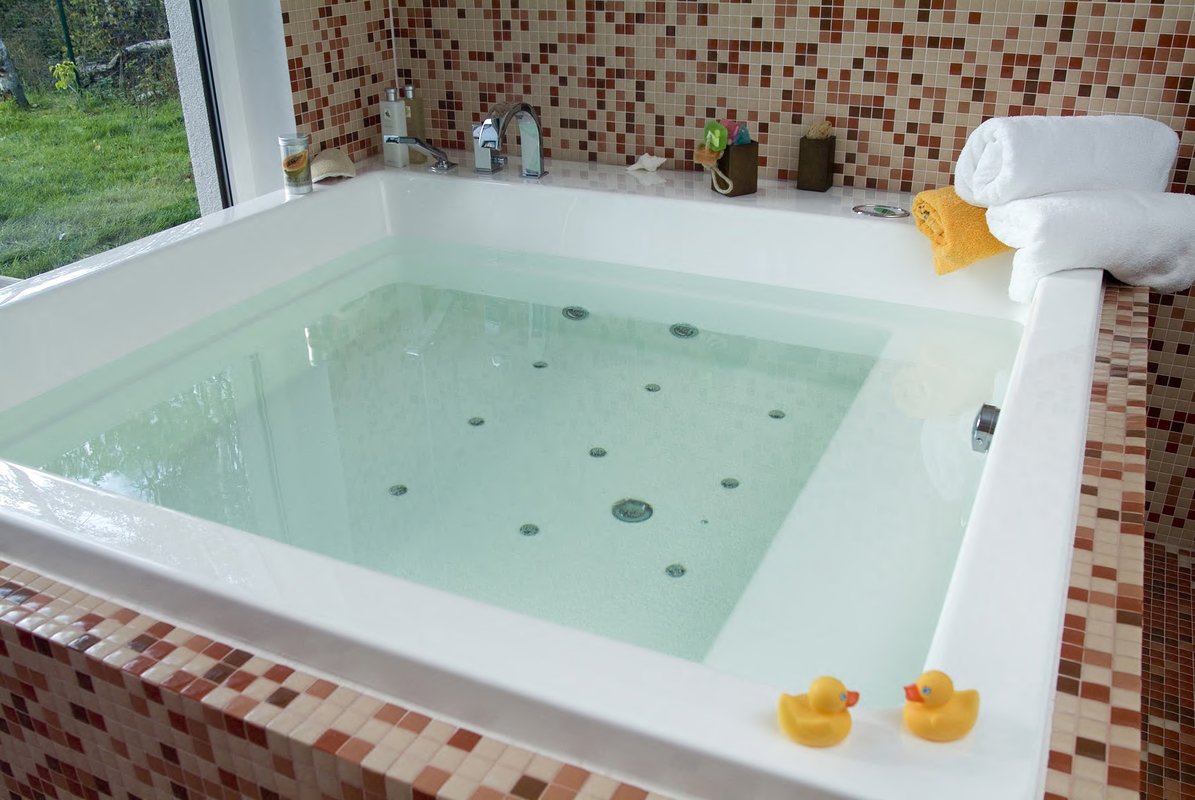 Perhaps you don't have a large floor area in which to place a free-standing bath. Maybe you are looking for a more urban style to your bathroom. Perhaps you have a family to cater for, requiring a large tub with built-in surrounds for the bath toys, shampoo, soap, towels and other 'family' bathing needs. Maybe, even though you love to bath, you know you would only use the bathtub infrequently.
Then a built-in or back to wall bathtub may be the solution.
Aquatica's comprehensive range of built-in or drop-in bathtubs offers a whole new set of bathroom design possibilities. Style and good looks are still very much paramount so you can create the bathroom you desire. Again, you can choose from a range of materials, sizes and shapes.
Back-to-wall tubs are still freestanding but designed with one side of the bath to be built against the wall, thereby minimising the space they take up. You still enjoy the attractive style and impact of a freestanding tub, such as our Arabella model, but can more effectively use the space available.
With built-in and drop-in tubs, one of the key advantages is depth. These tubs are all crafted in Italy by designers who focus on the ergonomics, comfort and pleasure of bathing. The depth of the bath is the essence of deep, full body soaking.
Another great plus of built-in or drop-in style is heat retention. These baths can be insulated during installation to maximise the heat of the water.
There is also the dramatic styling of a drop-in floor level bath such as Aquatica's Lacus or Allegra models. Think of the impact you could create, not to mention the feeling of luxury as you step down into the caressing warmth. This does, of course, require depth below floor-level and sub-structure.
Built-in and drop-in styles also offer wide rims and ledges, so all your essential bathing needs are right at hand.
Of course, a built-in bathtub disguises its beautiful exterior shape. But all out tubs - built-in or freestanding - are crafted to reflect their ultimate user. That means taking design leads from nature and from the human body and translating these into works of art that use seamless curves and soft lines to pamper the bather, promote relaxation, invigoration and well-being.