Aquatica's range of AquateX™ stone bathtubs have been produced with practicality in mind, so that a clean bathtub is something you never need to worry about. Not only have they created a range of contemporary and upscale bathtubs and washbasins, that will be perfect for any bathroom project, but they've developed and perfected their ground-breaking AquateX™ stone composite material, to the point where is really easy and simple to keep your tub clean.
AquateX™ tubs are wonderfully easy to maintain, highly stain resistant and have passed a number of different cleaning tests which you can see in our demonstrative video below. This video also shows how our AquateX™ material is manufactured, as well as some very vital bathtub cleaning tubs.
The Best Way to Clean an AquateX™ Bathtub
Investing in an AquateX™ bathtub means that keeping it clean and sanitized will be the easiest task on your daily list of 'to dos'! You won't need to go out to specialist stores and find expensive and unheard of products when cleaning your bathtub, nope, all you'll need is a damp sponge and every day household cleaners.
AquateX™ tubs have been put to the test with almost every stain, burn and abrasive attack that could possibly affect your tub, and they passed all tests with flying colors.
All you really need in your bathroom cupboard are the exact same products you would have next to your kitchen sink. A Scotch-Brite© and some Dishwashing Detergent.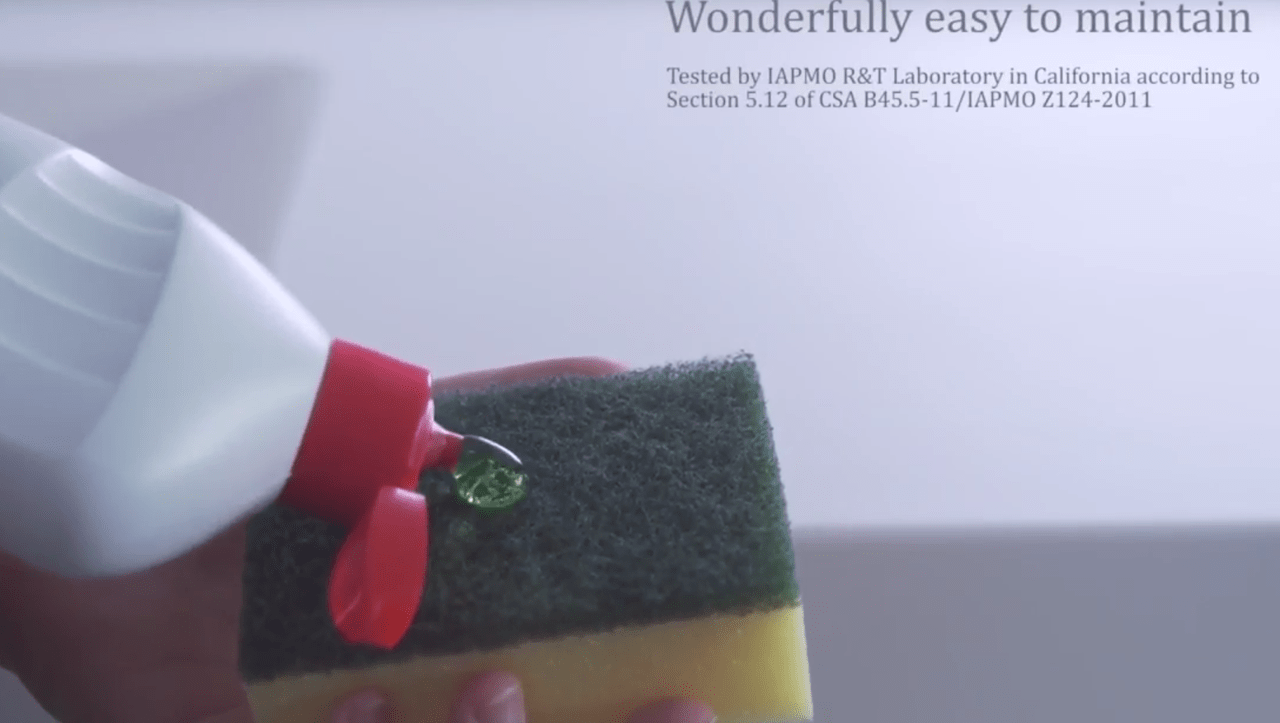 AquateX™ tubs are completely burn resistant and even resist the burns of cigarettes.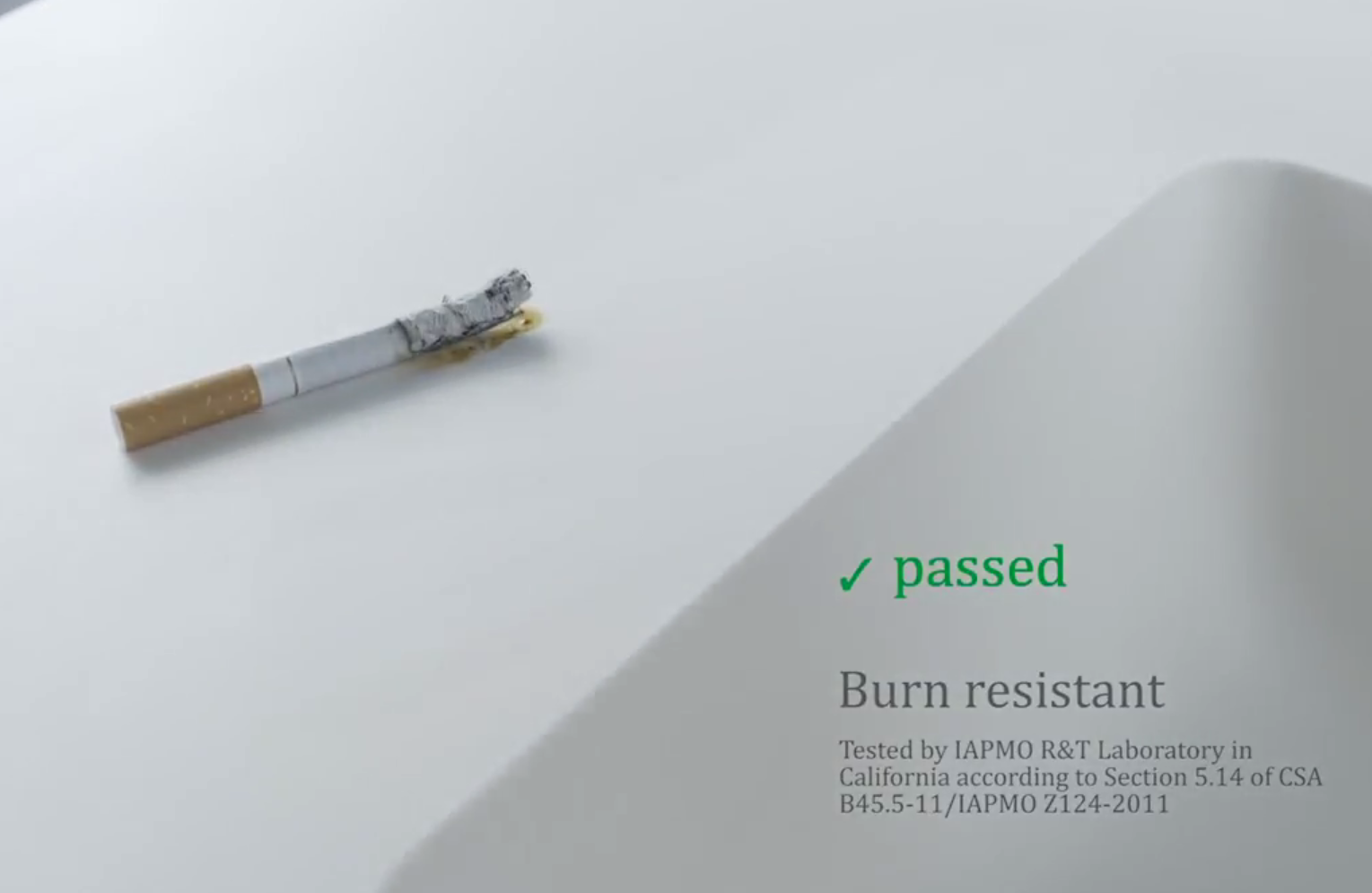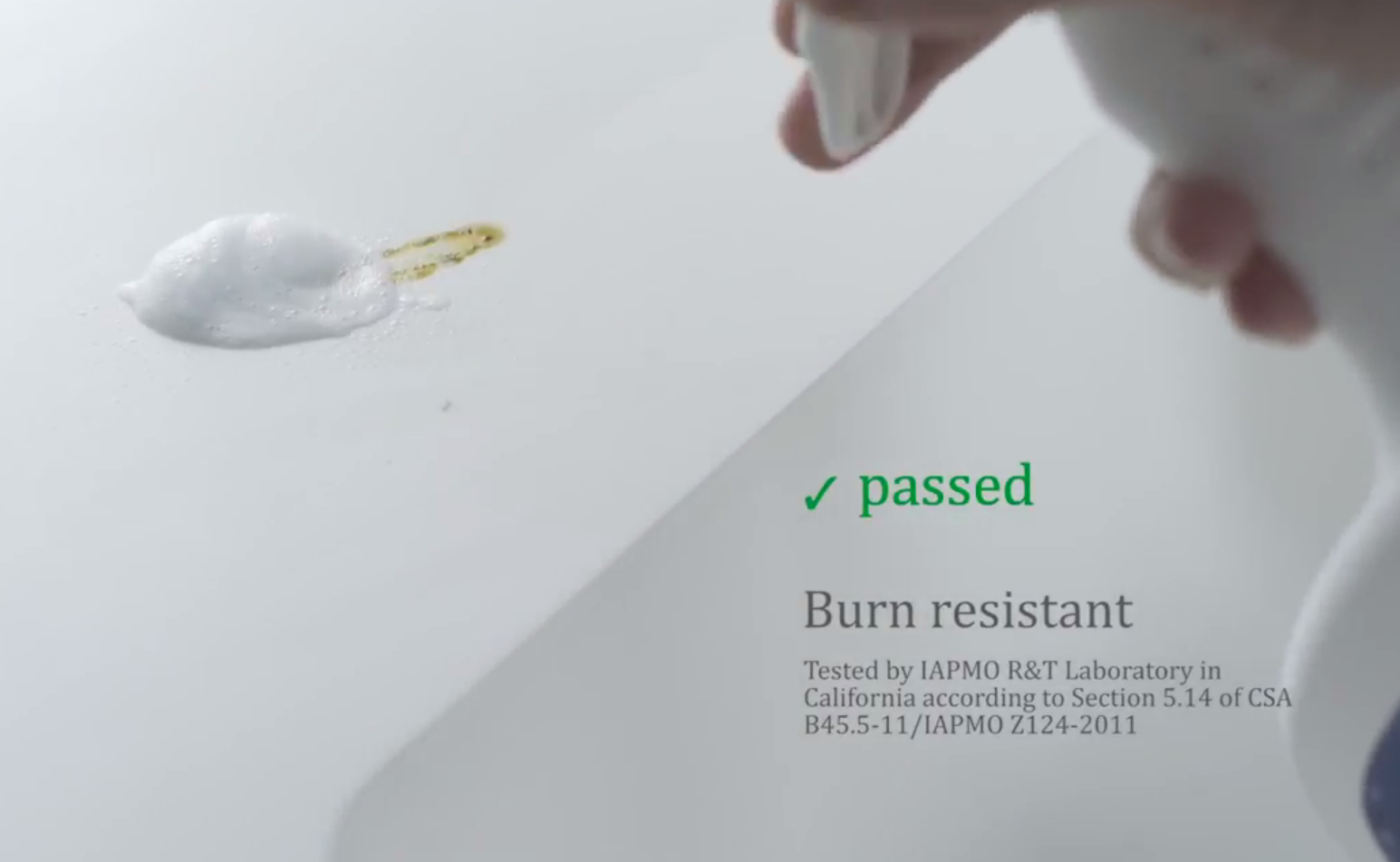 When Cleaning an AquateX™ Bathtub
Try and avoid detergents that contain alcohol, strong acids and acetones when cleaning your AquateX™ bathtub. If one of the above mentioned substances do happen to come into contact with your tub, we would recommend cleaning the surface immediately with plenty of water and detergent to avoid the formation of permanent stains on the surface.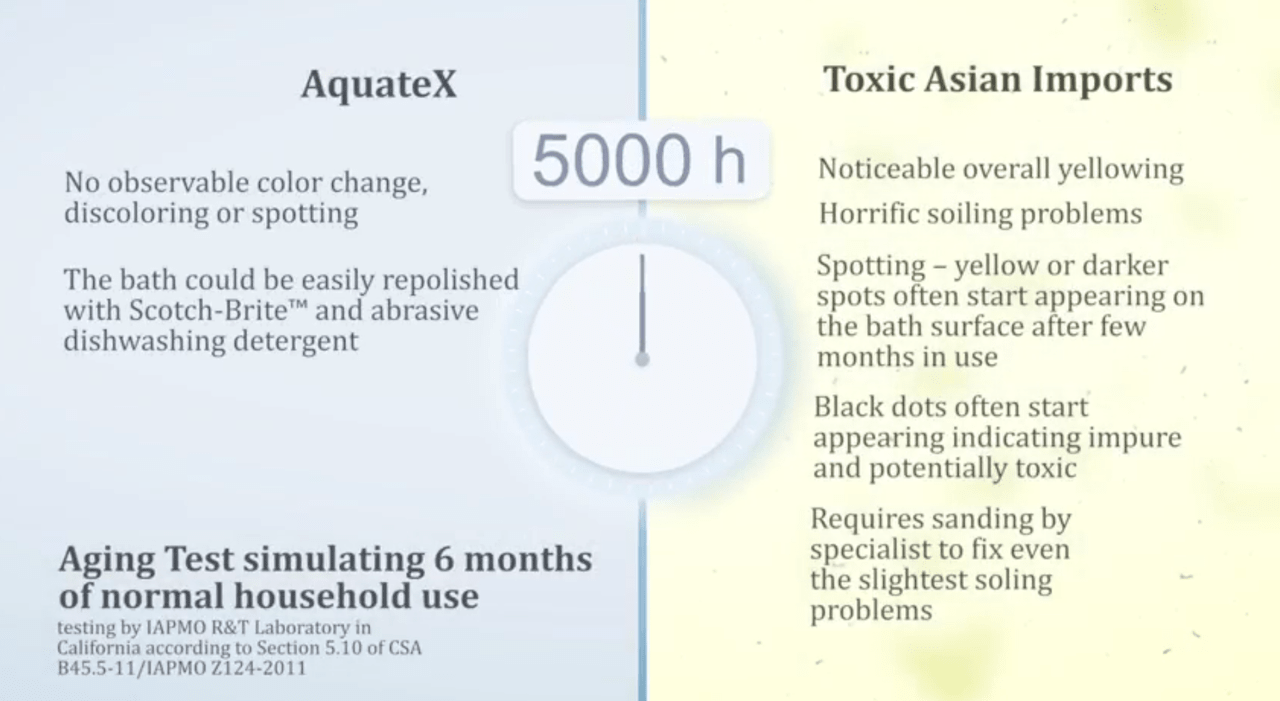 Do not use cloths or pads containing metal wire, instead use a soft cotton cloth of a "natural multi-purpose" type. Abrasive sponges like "Scotch-Brite©" (depicted overleaf) or similar are also highly recommending for cleaning your AquateX™ bathtub. When choosing detergents to clean your bathtub with, pick out your regular dishwashing detergent for the best and most effective clean.
Aquatica has made it one of their top priorities to make their bathtubs easy and simple to keep clean and sanitized, so that you can enjoy the bathing experience that AquateX™ tubs provide and not have to worry about the maintenance of keeping your tub clean.