Deciding on a bathroom layout is mostly a pretty easy process, especially if you have the plumbing in place already and you're just using standard-size bathroom ware pieces. If you're using an average 60-inch bathtub, there won't be a whole bunch of different options for rearranging that typical style floor plan. However, when you're planning on bringing your dream bathroom design into reality, you need to consider the 3D outcome and figure out what heights and measurements are right for everything that you're going to bring into your bathroom. So to make life easier on you, we've compiled this little guide to help you hang, install and align the many small features of your bathroom.
Washbasin Work Ups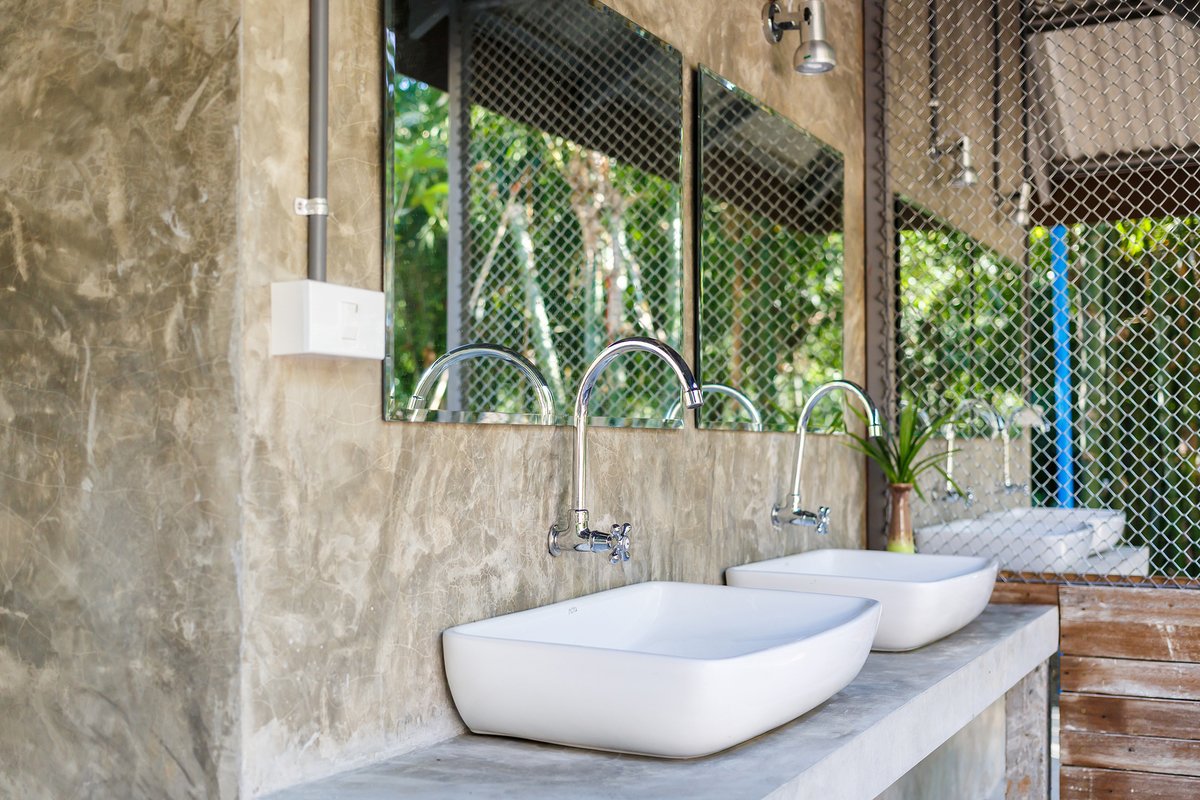 The counter height in your bathroom is typically 32 to 34 inches high but what's actually more important is the height of the washbasin itself. An above-counter, stylish, vessel sink is naturally going to sit a lot higher than what an average, below the counter sink would. So, if you are going to go for a vessel sink, you need to take this into consideration, and it should be placed on a lowered cabinet to compensate for that space. Ultimately, trying out a couple of different sinks, whether you go and check them out in a store or in bathrooms that you do like, this is a vital part of the process so that you can figure out what height feels most comfortable for you.
Shower Drama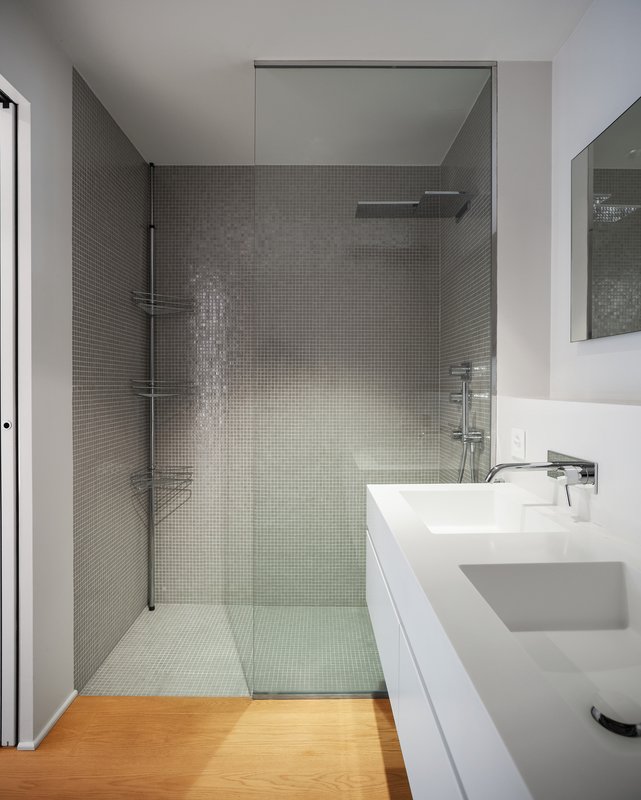 Enclosures
In our opinion, we would rather run the shower enclosure glass all the way to the full ceiling height, with the door just ever so slightly below, allowing space for a free swing. An average 18-inch wide fixed panel and a typical 24-inch wide door panel will work well with your traditional 60-inch tub. Place the knob of the shower door at about 36 inches from the floor or of course, wherever is a comfortable to reach spot to reach. It would be a good idea to follow the placement of doorknobs in other rooms that work well for you.
Benches
Shower benches are becoming a lot more popular and are a great idea, especially if you're planning on staying in the house you're remodeling until an older age. Shower benches have loads of practical uses, like giving you a place to perch your leg when shaving, or really just a place to chill. So, the top can sit a tad bit lower (16 inches) than typical seat height.
Showerheads
Having a showerhead installed in your shower enclosure or walk-in shower, whether it's a ceiling mounted or a rain shower one, really shouldn't sit so low that you need to crouch and neither should it be so high that the water pelts at you rather than gently raining down on you. A typical height of 6 ft. and 6 in. is what most people go for, but this should obviously be customizable for shorter or taller bathers. Also keep in mind that your showerhead must project far enough for you to actually stand underneath it, which is especially important to remember when you have a tub-shower combination or a shower bench.